Do you often notice that cat litter can escape the box and find its way onto your floors? Cats like to dig a small hole and cover up their business once they're done — it's natural. But it can end up in a huge mess that goes beyond the litter box.
This can still be a problem no matter how well trained your kitty is. Cleaning up these spills isn't a job for any old vacuum. You must use one that can handle this job.
Keep reading for our buying guide and the five best vacuum recommendations for cleaning cat litter.
Image
Model
Product Comparison Table
Features
Best Suction
Miele Complete C3
Parquet twister
Switch up the suction power
AirClean sealed system
Best Wet & Dry Vacuum
ArmorAll Wet/Dry Vacuum
Portable and lightweight
Multiple attachments
Two-in-one blower and vacuum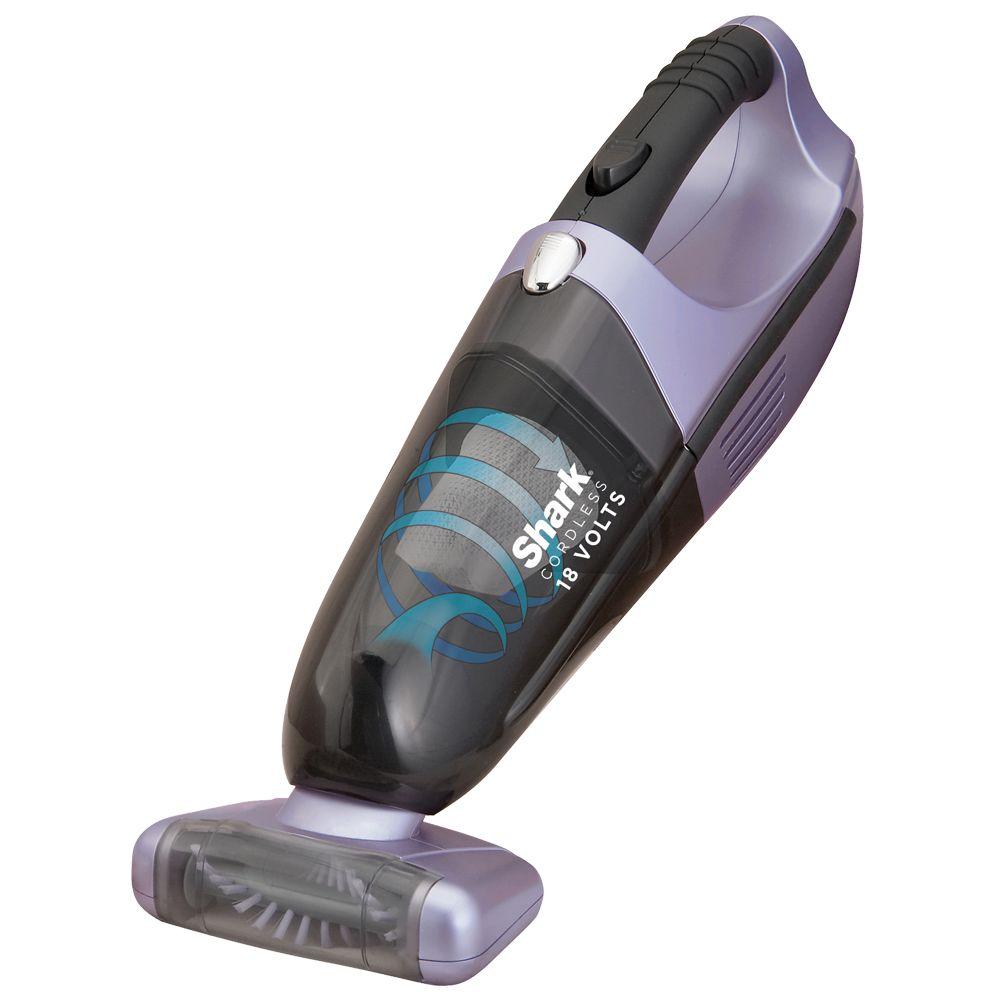 Best Handheld Vacuum
Shark Cordless Vacuum
Excellent attachments included
Lightweight under five pounds
Detachable and washable filter
Best for Hard Floors
Bissell CleanView
Swivel steering
Rubber rims collect more hair
Easy to empty
Best Steering
Dirt Devil Multi-Floor
Easy to maneuver
Effective tools
Endura three-stage filter
---
---
Product Reviews
Get rid of kitty litter with these five top-rated vacuums.
1. Miele Complete C3 Cat & Dog Canister Vacuum Bundle
Best Suction for Cat Litter
Calling pet owners far and wide. If you need a vacuum that can handle the insane amount of pet hair, fluff, and dander, then the Miele Complete may be just right for you. As cat and dog lovers here, we understand that it's not all fun and games when you bring a fur baby home. You'll suddenly be vacuuming a lot. And for that, you need a stellar product.
This vacuum is designed for pet owners. It features an Electro Plus brush with five height adjustment choices. This makes it awesome for a range of flooring, from hardwood to deep carpets. So no matter where your pet's hairs are embedded, this vacuum can handle it.
Another reason it's so great for pets is the Active Air Clean Filter. The charcoal layers neutralize and absorb stinky pet smells. So if your fur baby has brought in quite the stench, this vacuum can help.
What We Like
Parquet Twister
Sometimes vacuums can scratch or damage floors. Not this one. The Parquet Twister means the head rotates at 180 degrees to ensure it's super gentle on your floors.
Switch Up the Suction Power
With a simple plus or minus button accessible by foot, it's easy to switch up the suction power with the press of a button. There are six different settings, so you can easily change it depending on the mess beneath you.
AirClean Sealed System
Another reason this is on our list is because of the super-safe sealed system. It captures and traps 99.9 percent of small particles that can be damaging to your lungs. This makes your home a safer and healthier place.
What We Don't Like
Yikes — That Price!
Spending a small fortune on a vacuum cleaner may not be everybody's cup of tea. This Miele vacuum is certainly quite expensive. While many customers think it's absolutely worth the extra money, do take note of the high price tag.
The Vacuum Itself Stinks
While this vacuum removes odors from your home, the vacuum itself has quite a bad smell to it. Some customers found that when they turned it on, there was a big whoosh of bad smells. It fades between vacuums but during vacuuming, not so pleasant. Keep in mind you may need to change the filters often to prevent this.
Product Specs
| | |
| --- | --- |
| Weight | 23 pounds |
| Cord length | 24 feet |
| Included attachments | Dusting brush, crevice tool, upholstery tool |
| Warranty | 3-year limited |
| Manufacturer | Miele |
---
2. ArmorAll AA255 Wet/Dry Shop Vacuum
Best Wet/Dry Vacuum for Cat Litter
Being able to pick up dry and wet messes in one go can make cleaning much more manageable. However, many vacuums can't suck up moisture or wet objects.
This vacuum from ArmorAll is ready to take on the challenge of removing kitty litter — wet and dry. It has a polypropylene tank that can hold up to 2.5 gallons. The vacuum also has a 2 HP motor which provides strong suction,
What We Like
Portable and Lightweight
This vacuum doesn't look like your regular canister model. It has a compact design that is easy to take wherever you need it. At only 7 pounds, it's quite lightweight as well.
Multiple Attachments Included
You get a two-in-one utility nozzle, crevice tool, detail brush, and car and blower nozzles. The 6-foot long hose is 1.25 inches in diameter – it's flexible and has a good reach.
The vacuum features organized accessory storage so you can keep everything close at hand.
Two Functions: A Vacuum and a Blower
With the touch of a button, you can use this machine to blow away dust. This is sometimes a preferable way to get rid of your mess where suction might not be the best option.
Can Pick up Wet Messes
Being able to vacuum without first stopping and wiping up wet spills can be a time-saver. It has a 2.5-gallon tank with an auto shut-off function. This prevents any overflow in case it becomes full.
What We Don't Like
Loud Option (Might Scare Pets)
If you're on the lookout for a vacuum that won't disturb others in the house, this probably isn't it. This vac is quite loud, which neither you nor your pets might love.
Product Specs
| | |
| --- | --- |
| Weight | 7 pounds |
| Cord length | 10 feet |
| Included attachments | Crevice tool, deluxe car nozzle, detail brush, blower nozzle, 2-in-1 utility nozzle |
| Warranty | Two years |
| Manufacturer | ArmorAll |
---
3. Shark Cordless Vacuum with Twister Technology
Best Handheld Vacuum for Cat Litter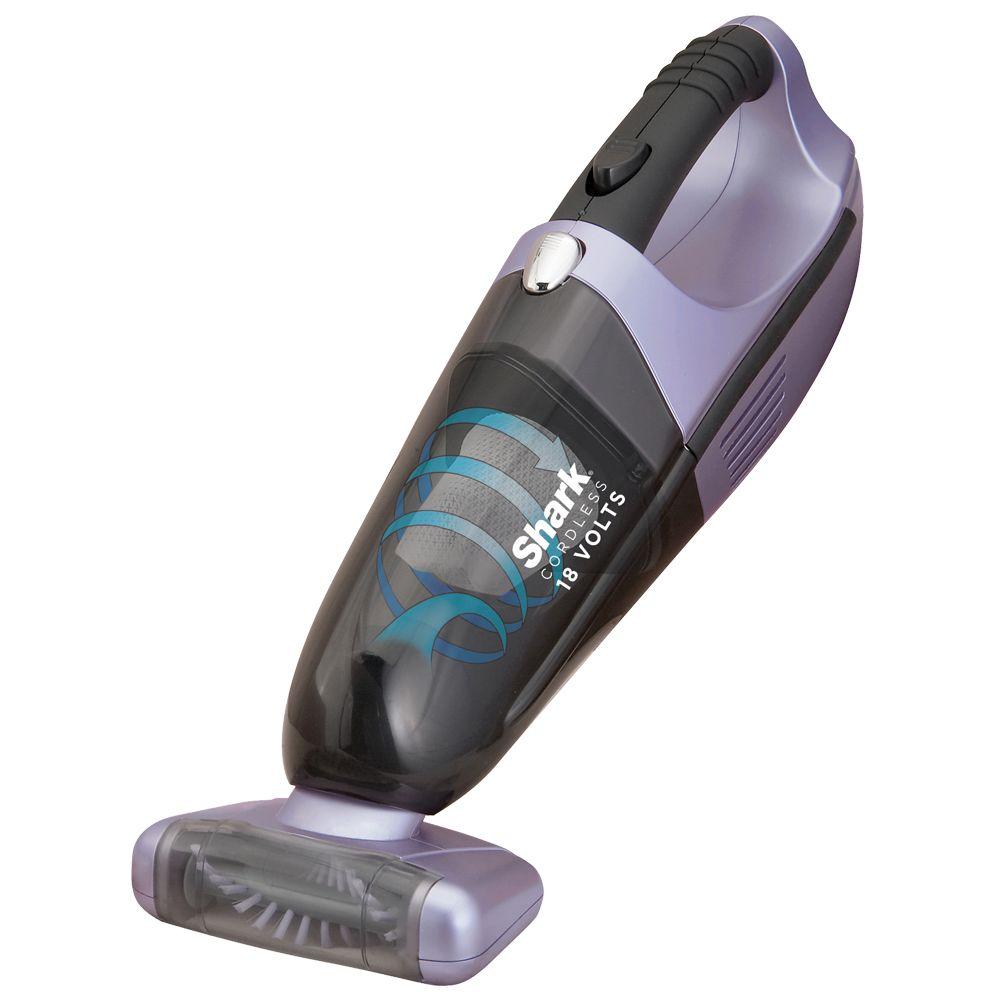 This smart handheld device could be just what you need for quick litter pick-ups. It has a powerful little engine that works fast to pick up pet hair, dust, and debris.
It's a cordless vacuum fitted with a lithium-ion rechargeable battery. It also comes with a few innovative accessories that make cleaning up litter and hair a breeze.
The small size makes the Pet Perfect vacuum excellent for the area around the litter box. You can quickly whip it out and clean up whatever mess your furry friend has made.
What We Like
Excellent Attachments for Precise Cleaning
You get several attachments suited for each area of your house. The crevice tool isn't the longest, but it's still excellent at getting into small corners. We love that the dusting brush is soft and can be used for sensitive surfaces.
The motorized brush digs into the rug and loosens the tiny granules so the vacuum can suck it up. You can also use the direct suction option for jobs that don't require attachments.
Weighs Under Five Pounds
One of the most critical factors of a handheld is its weight — a heavy one won't be comfortable to use. Weighing under five pounds, the Pet Perfect is easy to hold for an extended period.
Detachable and Washable Filter
The filter is easy to take out, and it only requires a quick wash in tap water. Shark highly advises against using any cleaning solutions as these may ruin the filter.
What We Don't Like
Motorized Brush Is Difficult to Clean
Some users have complained about the motorized brush. Hair tends to get stuck, and it can be a challenge to take it apart to clean.
Product Specs
| | |
| --- | --- |
| Weight | 4.92 pounds |
| Cord length | N/A |
| Included attachments | Dusting brush, motorized brush, crevice tool |
| Warranty | Two-year limited warranty |
| Manufacturer | Shark |
---
4. Bissell CleanView 2252 Swivel Upright Bagless Vacuum
Great for Hard Floors
If you need a vacuum to clean your hard floors, consider this one. The Bissell CleanView vac has a unique rubber brush design that allows it to get up close to every corner of your house.
The rubber rims capture pet hair and litter. Keep in mind that the roller won't turn off when upright thus you need to totally switch off the machine when not in use to prevent the carpet from burning.
What We Like
Swivel steering
The swivel steering technology prevents you from lifting the machine to change direction. This saves time and effort for you. It also enables you to get super close to corners and edges for a thorough clean.
Rubber Rims Pick Up More Hair
The rubber brushes are masters at picking up fine pet hair. They capture and funnel it back into the vacuum.
Easy to Empty the Canister
Removing the dust bin is very straightforward, and you can dump the contents straight into the garbage. You can wash the container whenever needed — just remember to let it dry before reattaching it.
What We Don't Like
Shipping Delay
The product in itself is perfect however a few customers mentioned that they've encountered delays with the shipment. Otherwise, if you are not in a hurry, you won't need to sweat on this small stuff.

Product Specs
| | |
| --- | --- |
| Weight | 12.5 pounds |
| Cord length | 27 feet |
| Included attachments | Brush |
| Warranty | One year limited |
| Manufacturer | Bissell |
---
5. Dirt Devil Razor Pet UD70355B Multi Floor Vacuum Cleaner
Best Steering Vacuum for Cat Litter
Being able to move around furniture quickly can save a lot of time when cleaning.
This vacuum can both swivel and swerve as you move throughout your home.
It has strong suction power that removes dirt and litter from any surface.
You can reach even the tightest corners of your house with the removable extension wand.
What We Like
Easy to Maneuver
The swivel steering enables you to move quickly around objects on your floor. Tilt the handle, and the vacuum will follow. It can also go underneath furniture, thanks to the bendable connection between the motor and nozzle.
Effective Tools Included for Precise Cleaning
The Dirt Devil comes with a Spin4Pro Brushroll that uses CleanPath Technology. The brush gets rid of dirt from any surface — hard or soft.
One of the more unique features is the TurboClaw. It's a small tool that you can attach to the extendable wand. The claw-like tips can pick up hair from soft surfaces.
Endura Three-Stage Filter
The vacuum comes with a three-stage filtration system. It provides a deep clean without the loss of suction power. This filter is excellent for soiled litter since one of the stages is an odor trapping filter.
What We Don't Like
Hair Gets Tangled
Longer hair tends to get tangled in the brush. It's essential to get them out as they can cause the vacuum not to work as effectively.
Product Specs
| | |
| --- | --- |
| Weight | 13 pounds |
| Cord length | 6.6 feet |
| Included attachments | TurboClaw tool, 2-in-1 dusting brush, crevice tool |
| Warranty | Two-year motor warranty |
| Manufacturer | Dirt Devil |
---
| Product | Award | Weight | Cord length | Included attachments | Warranty |
| --- | --- | --- | --- | --- | --- |
| Miele Complete C3 | Best Suction | 23 lbs | 24 ft | Dusting brush, crevice tool, upholstery tool | 3-year limited |
| ArmorAll Wet/Dry | Wet & Dry | 7 lbs | 10 ft | Crevice tool, deluxe car nozzle, detail brush, blower nozzle, 2-in-1 utility nozzle | 2-years |
| Shark Cordless | Handheld | 4.92 lbs | N/A | Dusting brush, motorized brush, crevice tool | 2-year limited |
| Bissell CleanView | Hard Floors | 12.5 lbs | 27 ft | Brush | 1-year limited |
| Dirt Devil Multi-Floor | Best Steering | 13 lbs | 6.6 ft | TurboClaw tool, 2-in-1 dusting brush, crevice tool | 2-year (motor) |
Do You Need a Special Vacuum for Cat Litter?
Cleaning kitty litter with your regular old canister can be fatal for your vacuum. Unless the machine is made for the job, you shouldn't use it regularly for this purpose. Here are four reasons why you need a special vacuum:
1.

Damage

There are three general categories of cat litter: clay-based, biodegradable, and silica-based (1).

Clay-based litter can absorb its weight in urine, but a distinctive odor will emerge once it's full and can't absorb any more.

Biodegradable litter is an environmentally-friendly option, and it's actually safe for your cat to ingest.

Silica-based litter is a crystallized form of silica gel. It effectively absorbs cat urine while keeping the pee smell under control. This type is preferred by many as it produces less dust.

While these three have very different properties, they all become a hard substance once it has absorbed urine. They are all, therefore, potentially harmful to your vacuum cleaner.

Once sucked up, the granules travel through the device at high speeds, hitting the inside components. These fragile parts can suffer from the impact – soon, you might notice your vacuum cleaner is failing.
2.

Clogs

You might have noticed that a significant amount of dust appears when you pour fresh litter into the box. This happens mostly with clay-based products.

The dust can quickly build up deep inside the vacuum motor or around the brushes. This, in turn, causes clogging and overheating.
3.

Odor

Odors can quickly build up inside the components of your vacuum. Depending on the type of litter you're using, the smell might be quite strong.

Old cat litter has a very pungent stench that might not leave your vacuum once it makes its way in. From there, it can actually spread to other areas of your home.
4.

Mold

After sucking up soiled litter, perhaps you've gone on to clean up something wet or damp. The combination of moisture with the bacteria in the litter creates an opportunity for mold to thrive.

When you use your vacuum throughout your home, you might accidentally spread the mold further. This can be catastrophic, especially for families with allergies or asthma (2).
How to Choose a Vacuum for Cat Litter
Choosing the right vacuum for the job is essential. It doesn't have to be the biggest, most expensive choice. For instance, many handheld devices are excellent for use around your litter box. You should consider a few things before buying a vacuum for these specific messes.
Vacuums That Separate Dirt and Air
One important thing to look for is a bypass flow motor. These keep air and dirt separate and prevent dust from settling in the filter.
Vacuums with a cyclonic cleaning system use this type of motor. It produces a powerful airflow that forces dust particles to the sides of a cylindrical container. This also ensures the vac maintains a powerful suction.
Speaking of suction, this is always a significant consideration when purchasing a new vacuum. To clean up litter, you'll need all the power you can get.
Cat litter can be tough to clean since it sometimes sticks to flooring or hides deep inside carpets. So you need strong suction to get it out. However, it's equally important to choose one that will stand the test of time.
Vacuums can be pricey, but for the right model, it's a worthwhile investment. You're always better off choosing one that won't have to be replaced after a few uses.
This is especially important when it comes to kitty litter. As we explained above, hard granules can quickly cause damage. Therefore, it's crucial to choose one whose internal components are up to the task.
There's always the question of bagged or bagless — which is the best? Bagged vacuums have a replaceable bag and filter that you have to change whenever it's full. Failing to replace it, the vacuum won't work as effectively.
One of the advantages of bagged vacs, though, is the cleanliness. All the dust and dirt are enclosed within the bag, which ultimately gets thrown away. A downside, however, is the fact that you have to buy replacement bags – this can become expensive over time.
On the other hand, Bagless models feature a dust container where everything is collected. An advantage of this type is that it's less expensive to use. However, you have to deal with the occasional dust cloud as you empty the bin.
Another point to consider is the smell. Having a bag sitting inside the vacuum waiting to be filled can quickly create a buildup of soiled litter.
The bagless container will most likely be emptied after each use, thus, reducing the chances of any odor. You can also wash it, should any smell linger.
Either one can work with cat litter. Ultimately it's a matter of preference.
The last point you should consider is the flooring you have near your litter box and throughout your home. Different types require specific attachments and suction functions. So, if you don't want to have more than one vacuum cleaner, it's a good idea to find one that will work for all areas.
Don't forget you'll need a strong suction and brushes to get litter out of carpets. A motorized brush can be beneficial if you often find particles in your rugs. These are specially made to "beat" the dirt out of thick rugs.
Hardwood and tile floors won't need to be agitated, but they still require a strong suction. Nozzles like rubber rims and soft roller brushes can also effectively pick up kitty litter from uncarpeted flooring.
---
How to Prevent Scattered Litter
It's difficult to avoid scattered litter altogether. However, you can do a few things to keep it to a minimum.
1.

Choose a Large Litter Box

Cats are very clean animals. They like to cover up their soil, and they don't want to "go" in the same place twice. This is why they dig and spread the litter.

To make the job easier for both you and your cat, experts recommend giving them a bigger litter box. When your cat has more room, it can choose its place more carefully. This will also reduce the chances of litter making its way out of the box.

Choosing a box with higher walls can also reduce the amount of litter that spills out. Some cat-owners choose fully enclosed ones for this reason. However, keep in mind that not all cats like covered boxes (3).
2.

Consider a Mat

We advise that you keep a mat underneath the litter box to catch any debris that escapes. As your cat exit, the specialized mat will capture the tiny granules stuck to their paws.

A mat is easy to clean – all you have to do is shake it over the garbage bin. The litter should effortlessly fall off without the need for sweeping or vacuuming.
3.

Use Low-Tracking Cat Litter

Changing the type of litter you use can make a world of difference. Smaller granules will stick more easily to your cat's paws.

By changing to a brand with larger granules, you'll reduce the amount being dragged onto the floor. Pellet litter is very useful for this purpose.
---
Thank You For Your Feedback!
Thank You For Your Feedback!