We know that vacuums are great for hardwood, rugs, and carpets, but how do they fare on tiles? Do tiles need special treatment, or can you use any old machine?
There are various ways to clean tiles, from steam cleaning to a good old broom and mop, but do vacuums work? Yes, they do, but it comes with a caveat. Using a vacuum that's too harsh could damage your tiles.
The last thing you want is to damage your tiled floors by using an incompatible machine. So, we're going to help you find a vacuum that will preserve the condition of your tiles. There's something for everyone from our list of the best vacuums for tile floors!
Image
Model
Product Comparison Table
Features
Most Versatile
Simplicity Upright
Excellent suction
Versatile utilization
Allergy-friendly
Best 2-in-1 Vacuum
Shark AZ1002 Apex Vacuum
Self-cleaning anti-hair brush roll
DuoClean technology
Great for allergies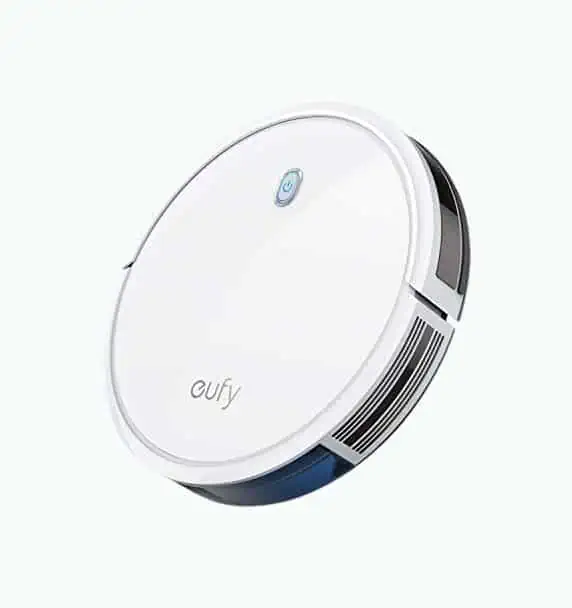 Best Robot
Eufy BoostIQ RoboVac 11S
BoostIQ technology
100 minutes run time
Multi-floor
Best Upright
Bissell Cleanview
One pass technology
25-foot cable
Value for money
Best Backpack
ProTeam Backpack
Great accessories
50-foot cord
4-level filtration
Best for Pets
Hoover PowerDash
Wide reach with long power cord
Rubber squeegees
Spin scrub
Best Canister
Bissell Zing
Only weighs 8 pounds
Most affordable
Two modes for carpets and hard floors
Review Methodology: At Oh So Spotless, we prioritize providing you with reliable, evidence-based information on the best vacuums for tile floors. Our team of professionals conducts thorough research, comparisons, and hands-on evaluations of various vacuums to measure performance, design, and user experience. We assess key decision-making factors such as suction power, maneuverability, filter systems, and attachment options. We also analyze and rank vacuums based on criteria like durability, ease of use, and value for money. By sharing our findings and first-hand experiences, we aim to help you make an informed decision when choosing the ideal vacuum for your tile floors, ensuring you select a product that truly stands out from its competitors.
---
---
The Best Vacuums for Tile Floors of 2023
These terrific vacuums work wonders on tile floors.
Simplicity Multi Surface Upright Vacuum Cleaner
Best Versatile Vacuum for Tiles
This model is a customer favorite. Since it's an upright vacuum, you can navigate your house without bending too much.
Since it is wired, you don't have to worry about the power running out. Plus, its 30-feet cord will give you plenty of room for cleaning. This vacuum can pick up light dirt and stubborn debris and is good for hard floors and carpets.
It also includes high-efficiency filtration and HEPA filter. So it's a viable option for those with allergies.
Plus, you get some useful attachments such as a crevice tool, upholstery tool, and dusting brush.
What We Like
Excellent Suction for Deep Cleaning
This is a powerful machine that will tackle all dirt in your home. Moreover, it has a HEPA filter and a bag that ensures your home is free from dust particles.
Versatile Utilization for All Surfaces
You can clean all your surfaces, interiors, and furniture with this machine, and we love it. It does a great job on tiles, but we recommend this one to those looking for the whole vacuuming experience.
Allergy-Friendly Filtration System
Since this vacuum uses incredible filtration and HEPA filters, it's suitable for those with sensitivities. It removes close to 100 percent of allergens and irritants from the air, leaving you with a fresher home.
What We Don't Like
Not a Pet-Friendly Volume
The only downside with this vacuum is that its noticeable noise is about 30 percent louder than other vacuums. If you have pets or young kids, they might get scared of the noise.

Product Specs
| | |
| --- | --- |
| Power/Suction | Not specified |
| Dimensions | 12 inches by 13 inches by 44.5 inches |
| Weight | 15.7 pounds |
| Special Features | HEPA filter, headlights, flexible hose |
| Accessories | Crevice tool, upholstery tool, and dusting brush |
Our Ratings
Community Feedback
Love the powerful suction and versatility of this vacuum! After using both the Simplicity and Rainbow vacuums, I found that the Simplicity is great for day-to-day vacuuming and picking up pet hair, while the Rainbow is better for deep cleaning and air filtration. The Simplicity is a bit heavier and less maneuverable, but the convenience of replacing the vacuum bag outweighs the cleaning process of the Rainbow. Despite the higher price tag, I believe the Simplicity offers a great balance of performance and ease of use, making it a worthwhile investment for any household.
---
Shark AZ1002 Apex Powered Lift-Away Upright Vacuum
Best 2-in-1 Vacuum
We admire this vacuum because it is a 2-in-1 design. Not only is it an upright unit, but you can also use it as a handheld vacuum. The pod lifts away, so you can more easily access stairs, furniture, and curtains.
Besides that, it has terrific maneuverability. This vacuum glides along carpets, wooden floors, and tiles so you can remain totally in control. No more getting stuck on flooring, which can be frustrating and time-consuming.
This vacuum provides a much easier cleaning experience. So you can spend less time vacuuming and more time enjoying your spotless home.
What We Like
Self-Cleaning Anti-Hair Brush Roll
If you have long hair or furry pets, you'll love this brush roll. It has a self-cleaning brush roll to prevent hair from wrapping around it and clogging up your vacuum.
You might still notice times when you eventually have to clean some hair from the roller. But customers report that it is super easy to do so.
DuoClean Technology
Clean more with this vacuum. The DuoClean technology is designed to clean both small and large messes. So you can tackle spilled snacks at the same time as hoovering up tiny dust particles.
The brush roll features both bristle brushes and soft brushes. This ensures that, even on hardwood floors, you cause no damage. But it also leaves behind a polished finish, so your floors have a clean gleam to them
Great for Allergies
This vacuum has an anti-allergen complete seal and a HEPA filter. These two features work together to trap allergens within the vacuum cleaner, so they don't blow back into your house. If you suffer from allergies, you'll thank this vacuum every day.
Quiet Noise Level
Sometimes, we have to clean the house while our baby is sleeping or our pets are napping. With the reduced noise level and softer pitch, this vacuum is less likely to stir your sleeping family.
Suitable for Tiles and Carpets
This vacuum works for both soft and hard floors. Whether you are deep-cleaning your kitchen tiles or removing dust from a rug, this vacuum can handle it. A control at your fingertip allows you to switch from hard floor to carpet mode in just a second.
What We Don't Like
Heavy and Hard to Turn
If you're strong, this vacuum won't bother you much. But for the average person, a 9.34-pound vacuum is pretty heavy. While this glides nicely in a straight line, turning can be a hassle. Not ideal when you have large rooms to vacuum.
Power Pet Brush Isn't Powered
The power pet brush is not accurately named because it isn't powered (motorized). Instead, it runs on suction and airflow. Therefore, if you use it on upholstery, where there is limited airflow, it stops rotating. In that case, you won't be able to vacuum.
Hose Is Too Short
The hose on which you add your attachments is too short. Customers found it was almost useless because it gives little length. When you need to reach under couches or into tight corners, you have to take the whole unit with you, which is inconvenient.
Product Specs
| | |
| --- | --- |
| Power | 1350 watts |
| Dimensions | 11.2 inches by 12.2 inches by 46 inches |
| Weight | 9.34 pounds |
| Special Features | Self-cleaning brush roll, DuoClean Technology, Powered Lift-Away |
| Accessories | Brush roll, upholstery tool, pet brush and crevice tool |
Our Ratings
Community Feedback
I've been using this vacuum for a while now, and it has exceeded my expectations. The strong suction power and sealed design make it perfect for my allergies, and it easily handles both carpeted and hardwood floors. The only downside is the cheaply made pet brush attachment, but overall, I'm thrilled with the performance and versatility of this vacuum.
---
Eufy BoostIQ RoboVac 11S
Best Robot Vacuum for Tiles
Here's a multi-floor vacuum intended for hard floors and medium-pile carpets. It's perfect for tiles and anyone who needs one machine to do it all. This model was voted the Best Robot Vacuum of 2018.
It's slim, quiet, and has a powerful suction that will last for up to 100 minutes a run. Using BoostIQ technology, its suction auto-adjusts according to your floors within 1.5 seconds. Plus, protective features prevent drops and crashes.
We like that it's a self-charging machine. This device comes with remote control and batteries.
Extra features include a cleaning tool, spare filters, and four side brushes.
What We Like
BoostIQ Technology
When this machine senses troublesome areas, it automatically boosts its suction for a burst of extra power. This feature kicks in quickly and is handy for stubborn dirt on your tiles.
100 Minutes Run Time
100 minutes is a lot — more than enough to clean your tiles. We also like that this machine is self-charging, so you don't have to fuss over it.
Multi-Floor Ability
As mentioned, this vacuum is intended for hard floors, so it's great for tiles. But you can use it on low pile carpets too, and it will travel seamlessly between the two.
What We Don't Like
Frequent Maintenance Required
Customers note that the capacity of this machine is small, and you need to empty it after almost every use. Another frustration is that it beeps when it needs emptying. It can quickly become tiresome.
It's Easily Confused
It does a great job of cleaning, but this little guy sometimes loses its way. If you have a cluttered home, it may get stuck trying to navigate around your furniture. And unfortunately, every once in a while, you might have to save it.
Product Specs
| | |
| --- | --- |
| Power | 1300 Pa |
| Dimensions | 12.8 inches by 12.8 inches by 2.85 inches |
| Weight | 5.85 pounds |
| Special Features | BoostIQ technology, self-charging, 100 minutes run time |
| Accessories | Cleaning tool, extra filters, 4 side brushes, 5 cable ties, charging station, AC adapter |
Our Ratings
Community Feedback
This Eufy robotic vacuum has been a fantastic addition to my cleaning routine. It's slim design allows it to easily go under furniture and it's been great on both rugs and hardwood floors. The battery life is impressive, lasting for about 100 minutes of cleaning time. The Eufy also consistently finds its way back to the charging dock, which is a huge plus.
---
Bissell Cleanview 2486 Upright Bagless Vacuum
Best Upright Vacuum for Tiles
This upright vacuum has some real suction power. It also features a unique One Pass Technology for faster, more effective cleaning.
The Bissell Cleanview is a multi-surface machine that works well on furniture, stairs, and even upholstery.
It uses multi-level and multi-cyclonic filtration for stronger suction and cleaner floors. There's also a washable, reusable filter that traps dust and allergens.
You get a lot of reach with this machine too. It comes with a 25-foot cord, a 6-foot hose, and an extension wand. All in all, it has a cleaning range of 13.5 inches, which will go a long way on your tiles.
What We Like
One Pass Technology
This feature saves both time and effort when you clean. The machine is designed to pick up almost all dirt in one sweep. It's a feature that's often overlooked in other models.
25-foot Cable for Extra Reach
Upright vacuums are usually limited in their reach, but this one has broken that mold. Not only do you get a 25-foot cable, but there's also an extension wand and a 6-foot hose to match. Like the crevice tool, the handy accessories add to this machine's versatility.
Value for Money
We wouldn't go as far as to say that this is a budget option, but it will save you money. Considering the power and reach you get with this upright, we think it's a fair exchange.
What We Don't Like
It's Heavy at 12.5 Pounds
Though it's considered a lightweight machine, compared to our other picks, this one is the heftiest. At 12.5 pounds, it can feel cumbersome to maneuver around your home. It's also upright, so expect rigidity too.
May Be Hard to Operate
Some users have noted that this machine is not easy to operate. Complaints of inconvenient controls and assembly have surfaced. Overall, though, users are willing to look past it, and most consumer feedback is excellent.
Product Specs
| | |
| --- | --- |
| Power | Not specified |
| Dimensions | 13 inches by 14 inches by 44.5 inches |
| Weight | 12.5 pounds |
| Special Features | Multi-level filtration, multi-cyclonic cleaning system |
| Accessories | Dusting brush, crevice tool, turbo brush |
Our Ratings
Community Feedback
I've been using this vacuum for quite some time now and I must say it's quite impressive on hard floors. The Scatter Free or OnePass technology prevents debris from being flung backwards, making the cleaning process a breeze. Although it lacks a light on the front and the "turbo brush" attachment could use improvement, the vacuum's suction power, ease of use, and lightweight design make it a great budget buy. The orange color may not be for everyone, but it doesn't bother me much.
---
ProTeam Super CoachVac Backpack Vacuum
Best Backpack Vacuum for Tiles
This backpack model is a fantastic choice if you live in a multi-story home. It's a multi-floor machine that works on hard floors, low pile carpets, and upholstery. It's said to be three times as strong as a standard vacuum.
It uses four-level filtration and HEPA filters to preserve suction power and clean the air around you too. Designed for comfort, it's a seven-piece residential kit suitable for use within your home.
You get a broad array of attachments too. We like this vacuum because it makes vacuuming feel so much less like a chore. Did we mention that it comes with a whopping 50-foot cord?
What We Like
Great Accessories for Deep Cleaning
You get a great bundle of attachments with this machine. It's equipped with everything you need for deep-cleaning your home. We recommend it to people with heavy-duty work beyond their tiles.
Generous 50-Foot Cord
This machine has one of the longest cables we have ever seen in a vacuum. Though you still have to plug it in, it's as portable and versatile as a corded vacuum can be.
4-Level Filtration
This vacuum's quality is certified, and its role in fighting allergies is a big reason why.
We can thank its 4-level filtration for this. It ensures that almost 100 percent of dust, dirt, and other allergens are removed from your space.
What's more, these allergens remain contained within the vacuum. It also protects the machine's suction, which makes it all the more powerful.
What We Don't Like
It Takes Getting Used To
This machine is nifty, no doubt. But if you've never used a backpack vacuum before, you might find it uncomfortable at first.
It weighs 11 pounds, so you will have to determine if you can manage it. Some customers say that it's difficult to get the hang of this one.
Quality Could Be Better
Unfortunately, this machine is not the most durable. A few customers are frustrated by the quality of this machine's build and argue that it comes apart easily. As always, take care of it, and you may not have this problem.
Product Specs
| | |
| --- | --- |
| Power | 1188 watts |
| Dimensions | 32.7 inches by 13.8 inches by 13.4 inches |
| Weight | 11 pounds |
| Special Features | 4-level filtration, adjustable harness, flexible hose |
| Accessories | Upholstery tool, heavy-duty tool hose, cord, soft dusting brush, crevice tool, hard floor tool, telescoping wand, storage bag |
Our Ratings
Community Feedback
In my experience, the vacuum is slightly heavier than anticipated but boasts incredible suction power, rivaling even a shop vac. It effortlessly transitions between wood floors and low carpets, making it particularly effective at cleaning up kitty litter around the box and prepping tile floors for mopping. My family and I have been enjoying its consistent performance for months and find it comfortable to use throughout the entire house. While some users may find it too tall for comfort, I believe it's an outstanding vacuum and highly recommend it.
---
Hoover PowerDash FH41000 Wet and Dry Vacuum
Best Vacuum for Pet Spills on Tiles
This model is a simple and effective machine with its effective design. Its spin scrub technology is incorporated to pick up food pellets or spilled litter more effectively while keeping the delicate sealed floor intact. The head has a rubber squeegee, which collects more pet hair than expected.
It's intended for hard floors and will work perfectly on tiles, though it might be sensitive when bleach or strong detergents will be used as a cleaning solution. It's also better for quick tidying or smaller jobs with its dual tank.
We love the lightweight design and how it easily fits into (or works around) corners.
We recommend this machine to people looking for a quick and easy way to clean up after their pets.
What We Like
Wide Reach With Long Power Cord
The design of this vacuum is incredible. It has a generous 25 feet cord enabling you to tackle larger areas. Its light weight means it can clean the corners of your home that other vacuums can't reach with little effort. It's an ingenious idea that goes a long way. It saves you time and energy for each user.
Rubber Squeegees Remove Pet Hair
The rubber on the machine's head is highly effective at collecting pet hair. It's excellent in its simplicity and does a great job on tiles. This isn't a common feature in vacuums, and we like how innovative it is.
Spin Scrub
Hoover is serious with its goal to provide a thorough cleaning machine for the end-user. As a result, they have added features such as spin scrub for a 360-degree super clean. It also suctions and dries at the same time so you can enjoy a tidy welcoming home.
What We Don't Like
Cleaning Solutions
The company had mentioned that this machine requires a specific cleaning solution that can be purchased in the same shop. In most instances of these complaints, the users were still satisfied with its overall performance. However, this might be a flag for those who wish to use a different solution apart from those recommended.
Product Specs
| | |
| --- | --- |
| Power | Not specified |
| Dimensions | 12 inches by 11.5 inches by 42 inches |
| Weight | 18.76 pounds |
| Special Features | 360 spin scrub, rubber squeegees, dual tank system |
| Accessories | N/A |
Our Ratings
Community Feedback
Best cleaning tool for pet owners and messy households! I recently purchased the Powerdash vacuum and, as someone with multiple pets and hardwood floors, I've been extremely satisfied with its performance. It has stronger suction compared to other models I've tried, and it's fantastic for cleaning up cracks, uneven surfaces, and ground-in dirt. The Powerdash does require you to vacuum up any visible debris before using, but its ability to simplify frequent mopping and pick up more dirt makes it well worth it. Just make sure to remove the cardboard from the suction cover, or else it won't pick up water properly!
---
Bissell Zing Bagged Canister Vacuum
Best Canister Vacuum for Tiles
To start with, the filters are washable and reusable, which saves you money on replacements.
Additionally, this machine has a 15-foot cord and only weighs eight pounds. It's lightweight, maneuverable, simple, and comfortable to use. It has a convenient retractable cord and a built-in handle for easy carrying.
So how will it fare on your tiles? Well, it's a multi-surface machine that adjusts to hard floors or carpets with a quick flip of a switch. It uses a powerful suction that's sure to clean your tiles with little effort.
What We Like
Only Weighs Eight Pounds
A drawback to canisters is that you have to pull them along. This model is light enough that you won't struggle with it. It's easy to move and carry, thanks to the integrated handle.
Unlike some other canisters, it's handy for multi-story homes and cleaning stairs or elevated spots.
Most Affordable Option On Our List
Of all the vacuums we have recommended in this list, this model will do the least damage to your bank account. It's a valid budget option for those needing a great vacuum at a competitive price.
Two Modes for Different Floor Types
You can switch the suction for hard floors and carpets, so your tiles will remain pristine. Rest assured that it won't scratch your tiles because you control the cleaning pressure.
What We Don't Like
Parts May Come Loose
A common complaint is that the wand and hose do not lock into place. While they fit together, they may slide apart and disrupt your cleaning.
But, so long as you are gentle with this vacuum, you shouldn't experience this problem. However, it is frustrating if you want to clean vigorously.
Quality Could Be Better
Remember that this is a budget option, so it's not made of the best materials. That said, most customers who mention build quality are still satisfied with the machine's performance.
This vacuum will suffice in residential environments. Maintain it often and treat it with care to extend its lifespan.
Product Specs
| | |
| --- | --- |
| Power | 1080 watts |
| Dimensions | 15.6 inches x 11 inches x 9 inches |
| Weight | 8 pounds |
| Special Features | Compact, lightweight, and automatic cord rewind |
| Accessories | Multi-surface floor tool, crevice tool, dusting brush, extension wand |
Our Ratings
Community Feedback
My experience with this vacuum cleaner has been impressive due to its lightweight design, strong suction, and easy maintenance. I find the adjustable suction slider particularly useful for transitioning between different floor types, and the bagless design allows me to view the collected dirt and dust, ensuring a thorough cleaning. Despite the short power cord, I am extremely satisfied with this vacuum's performance on both hardwood floors and area rugs, making it the ideal choice for keeping my home clean.
---
Should You Buy a Vacuum for Tiles?
Most tiles are glazed in order to avoid water damage, which is why they're staples in kitchens and bathrooms (1).
Though glazed tiles generally don't deteriorate over time and are resistant to wear and tear, you can scratch them if you're not careful.
Using a vacuum with rough bristles could ruin the coating of your tiles. Over time, these unsightly abrasions could potentially harbor more dirt and germs. However, when done correctly, vacuuming your tiles has several advantages over sweeping. So here's why we recommend buying a vacuum that has been designed especially for tiles.
How to Choose a Vacuum for Tiles
You should keep in mind a few things before you buy a vacuum for your tile floors. Consider the following to make sure the vacuum you pick is right for you:
---
FAQs
---
Thank You For Your Feedback!
Thank You For Your Feedback!