If you're looking for a wealth of vital information about allergies, you've come to the right place.
In this article, we're going to talk about allergic reactions and how to get rid of allergies. We'll also give you tips to reduce pollen exposure, bust some myths, and answer some frequently asked questions, including when to see a medical professional.
So if you struggle or know someone who struggles with allergies — don't go anywhere.
Key Takeaways
Allergic reactions occur when the immune system overreacts to allergens like pollen, pet dander, and mold.
Seasonal allergies, also known as hay fever, are triggered by pollen from trees, grasses, and weeds.
Home remedies for allergies include nasal irrigation, stress management, taking supplements, and using HEPA filters.
Reducing pollen exposure can help alleviate allergy symptoms, such as staying indoors on high pollen days and showering after being outside.
---
What Is an Allergic Reaction?
An allergic reaction occurs when a person has a certain sensitivity to specific exposures. Their immune system overreacts to allergens (1). Things that can cause an allergic reaction include foods, latex, mold, pet dander, dust, mites, medication and much more.
Seasonal allergies are very common. When the millions of pollen grains start floating around the air during spring time, your immune system can respond incorrectly. It takes the pollen as a health threat, and your body becomes inflamed (2). This is typically known as hay fever.
So if your allergies flare up around springtime, it's because of the different elements in the air. Types of pollen that cause hay fever include (3):
Birch pollen (one of the most common).
Oak pollen.
Grass pollen (targets people more in summer).
Ragweed pollen (these can last for months, even through winter).
Symptoms of hay fever include (4):
Sneezing.
Itchy nose.
Itchy eyes.
Itchy roof of the mouth.
Runny and stuffy nose.
Water, swollen and red eyes (conjunctivitis).
Headaches.
Earaches.
Fatigue.
Breathlessness.
Loss of smell (5).
Seasonal Allergies Statistics and Facts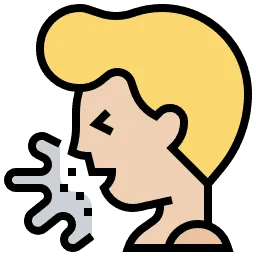 We'll share some top allergen facts with you.
They're pretty interesting!
Who Usually Gets It?
Between 10 and 30 percent of the world experiences hay fever. In the USA, 7.8 percent of adults struggle with hay fever, and up to 10 percent of children (6).
If you have a parent or sibling with allergies, unfortunately you're more likely to get it. Also, if you have asthma or eczema, you're also more likely to experience seasonal allergies (7).
What Are Allergy Triggers?
If you're one of the unlucky people who get hay fever, what might the triggers be? They include (8):
Tree pollen.
Grass pollen.
Ragweed pollen.
Dust mites.
Cockroaches.
Mold.
Yeah, there's really not much escape from these factors. So if you have it, you'll know. But don't worry — more on how to ease the symptoms later.
Climate Impacts Allergies
If you feel your allergies have gotten worse over the past few years, you might be right. Unfortunately, climate change is impacting allergies and hay fever.
Our rising temperatures, caused by climate change, actually lengthen allergy seasons. This worsens the air quality, too. Longer summer months causes more allergy attacks (9).
Another thing that worsens allergy attacks is flooding and severe storms. Damp buildings increase mold exposure, which therefore, increases allergic reactions (10).
How to Get Rid of Allergies at Home
We're here to help though. We're going to share some home remedies that might be able to help your hay fever and allergic reactions. Please consult your doctor before trying these if you're unsure or have a complicated medical history. If you get the all-clear, these things can be done from the comfort of your own home.
Tips to Reduce Pollen Exposure
Of course, we want you to feel as free, healthy and comfortable as possible.
So we'll share a few more tips with you to reduce pollen exposure so you don't have to suffer with hay fever as much.
Don't go outside on windy days: Wind can blow pollen around the air a lot more than normal. So, on windy days, stay inside, read a book and do at-home workouts.
Go outside after rain: This is the best time to go outside because the rain washes away pollen from the air.
Don't do garden chores: Digging, lawn mowing and gardening? Give them to someone else in the family to minimize your risk.
Wash your clothes: Every time you come home, wash your clothes. They've been exposed to pollen so it's best to toss them in the washing machine for a thorough clean.
Enjoy a bath or shower: Of course, your skin has also been exposed. So it's a good idea to have a bath or shower when you come home, too.
Don't hang laundry outside to dry: We know, hanging clothes to dry is a great and eco-friendly option. But if you have allergies, it's not safe for you. Pollen can cling to your clean clothes so next time you wear them, it might trigger an allergy attack.
Wear a pollen mask: If necessary, a pollen mask might help you when you are outside.
Check pollen levels daily: You can actually get pollen levels from your local TV or radio station. Just like any weather, experts can predict pollen forecasts. If high pollen counts are expected, it's a good idea to take your medication beforehand or try one of our home remedies.
Vacuum often: Pollen and other allergies can live on the ground in your house, so vacuum often. If you have a HEPA vacuum, even better!
Close your windows: Closing your windows — especially on days with high pollen count — can help reduce your exposure to allergens.
Eat healthy: Aim to get your five a day in each day! Eating healthy can boost your immune system which might help fight allergies.
Natural is best: Things like laundry detergent, soap, shampoo and surface cleaner are full of chemicals that might worsen your allergies. If possible, switch to natural alternatives to ease your sinuses and respiratory system.
Myths About Seasonal Allergies
If you're one of the many with seasonal allergies, I'm sure you've had well-meaning friends try to offer helpful advice. But then it turns out their advice is just a rumor or myth they've heard somewhere. Of course, they have absolutely no evidence.
We're here to help with those. We'll talk you through some common statements about allergies and tell you whether they're true or a myth.
When to Seek Professional Help
Home remedies are great, but they're not for everyone. If you are using home remedies, we recommend consulting with your doctor first.
If you've tried a few and find they don't work, it's time to go back to your doctor and seek professional help.
You should also seek professional help if you have severe allergic reactions. If that's common for you, we don't recommend trying home remedies. Anaphylaxis can be life-threatening. If you experience that, get professional help immediately.
Symptoms include trouble breathing, a tight and painful chest, dizziness, fainting and rashes, amongst other things.
It's also important to use essential oils with caution. Always make sure to stick with a quality and certified brand.
Patch test in a carrier oil on unbroken skin — such as your forearm. Then wait 24 hours to see if there's any reaction before continuing use.
Frequently Answered Questions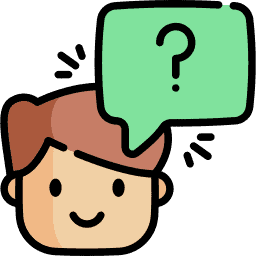 ---
You're Not Alone
Although allergies are so frustrating, remember: you're not alone.
Annually, more than 50 million Americans battle allergies (57).
There's no cure, but there are many treatments out there to try. Consult your doctor before experimenting with our home remedies and make sure to call 911 if you experience symptoms of anaphylactic shock.
And just so we can end on a cheery note — enjoy when your partner brings you home flowers! They shouldn't trigger a hay fever reaction.
Thank You For Your Feedback!
Thank You For Your Feedback!