You might think the air inside your home is the cleanest, but that's far from the truth. Many things can decrease indoor air quality, such as cooking, smoking, and even cleaning.
It's crucial to take the proper steps toward improving indoor air quality to avoid serious health effects.
Poor indoor air can lead to a number of health risks, such as mold and dust mites. Luckily, knowing how to clean the air in your home can improve your life and your family's health.
Key Takeaways
Negative Effects of Indoor Air Pollution: Indoor air can be 2-5 times more polluted than outdoor air and may lead to health issues like allergies, asthma, and respiratory diseases.
Main Indoor Pollutants: Common indoor pollutants include mold, mildew, volatile organic compounds (VOCs), carbon monoxide, secondhand smoke, and dust mites.
How to Clean Air in the Home: Control humidity, ventilate the kitchen, eliminate dust mites, stop indoor smoking, and use HEPA-filtered vacuums to improve indoor air quality.
Cleaning Air Naturally: Beeswax candles, salt lamps, activated charcoal, and houseplants may help purify indoor air, but it's important to maintain a clean and well-ventilated home environment.
Negative Effects of Indoor Air Pollution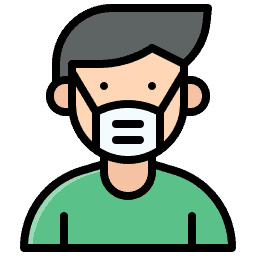 Indoor air quality (IAQ) is the air within a home, building, or structure.
The EPA has shown that indoor air quality can be two to five times more polluted than outdoor air (1).
Many things can alter the IAQ of a home, such as:
Furnishings such as upholstery, cabinetry, or certain wood products.
Asbestos-containing insulation.
Household cleaning products.
Beauty and personal care products.
Excessive moisture.
Heating and cooling systems.
Combustion appliances.
Not Created Equal
Some sources of pollution are more severe than others; it all depends on how much pollutant the source emits. For instance, old insulation that contains asbestos is a more serious risk than new asbestos-containing insulation.
Maintenance also plays a significant role. For example, an improperly adjusted gas stove will emit more carbon monoxide.
Health Effects of Indoor Air Pollution
Poor indoor air can lead to immediate or long-term effects, depending on how serious it is. The immediate effects of poor air could be:
Eye, nose, and throat irritation.
Dizziness.
Headaches.
Fatigue (2).
The good thing about immediate effects is that they usually go away as quickly as they come. They're often treatable and will be eliminated once the pollutant is gone.
Additionally, not all people will experience the immediate effects of air pollution. Many factors, such as the individual's age and preexisting conditions, play a role.
Long-term effects, on the other hand, are more severe and more difficult to treat. Some of the long-term effects could be:
Heart disease.
Respiratory disease.
Cancer (3).
It's uncertain what concentration and exposure will cause harmful health effects. However, improving indoor air is crucial to avoid any health issues, whether small or great.
Main Indoor Pollutants
Pollutants are found in many areas and aspects of our home life. However, it's essential to know what they are and how to avoid health issues.
Here are some of the most common troublemakers within a home:
How to Clean Air in the Home
Keeping the air inside our homes clean is crucial for our health. It becomes more important if you have young children or older adults living in the house.
We found and tested some easy ways to improve your indoor air.
1.

Control Humidity
High humidity levels indoors lead to excess moisture and dampness, both of which can affect your health. Dampness can aggravate allergies and asthma, and lead to the growth of mold, mildew, and dust mites.
It can be challenging to get rid of mold, and it can cause various health effects, such as allergies and asthma.
One of the best things you can do to control humidity at home is to invest in a dehumidifier. These devices will effectively draw moisture out of the air, eliminating pollutants such as dust mites and mold.
2.

Ventilate the Kitchen
As you're spending time in the kitchen cooking your favorite meals, keeping the area well-ventilated is crucial. If you have a gas stove, it will release nitrogen dioxide, which can be harmful at certain levels.
The EPA has stated that in some cases, nitrogen dioxide levels are greater indoors than outdoors. It can lead to several health hazards, such as lung diseases and acute or chronic bronchitis (13).
Keep gas stoves properly adjusted and vented. Installing an air vent in the kitchen will help to keep nitrogen dioxide to a minimum.
3.

Remove Household Dust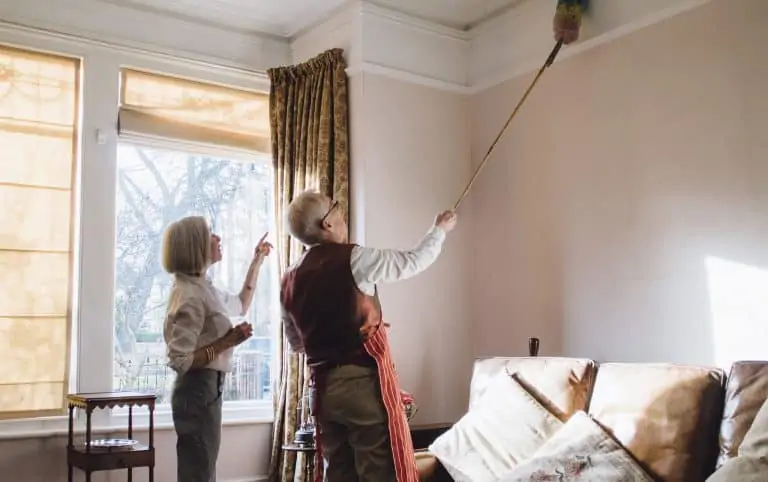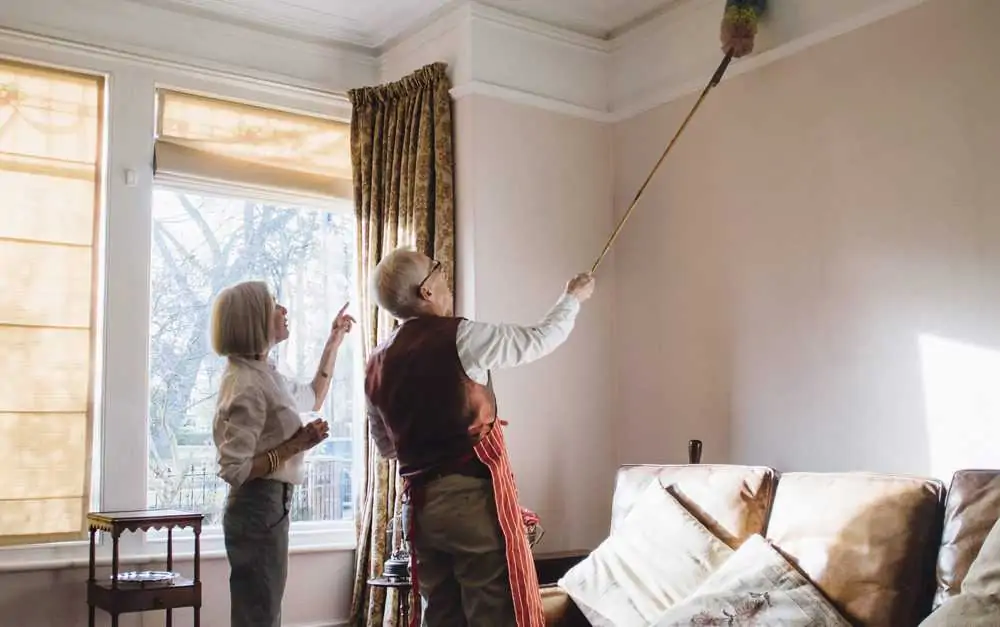 Household dust can be tricky to deal with. It might be easy to remove what's lingering in the corners, but what about airborne particles? Airborne dust can be inhaled and cause many issues to your health, such as allergies or coughing.
A good vacuum cleaner with a HEPA filter can help eliminate dust on the floor and surfaces.
To remove dust from the air, we recommend using an air purifier. This device will draw air in and pull it through a series of filters before releasing clean air.
4.

Eliminate Dust Mites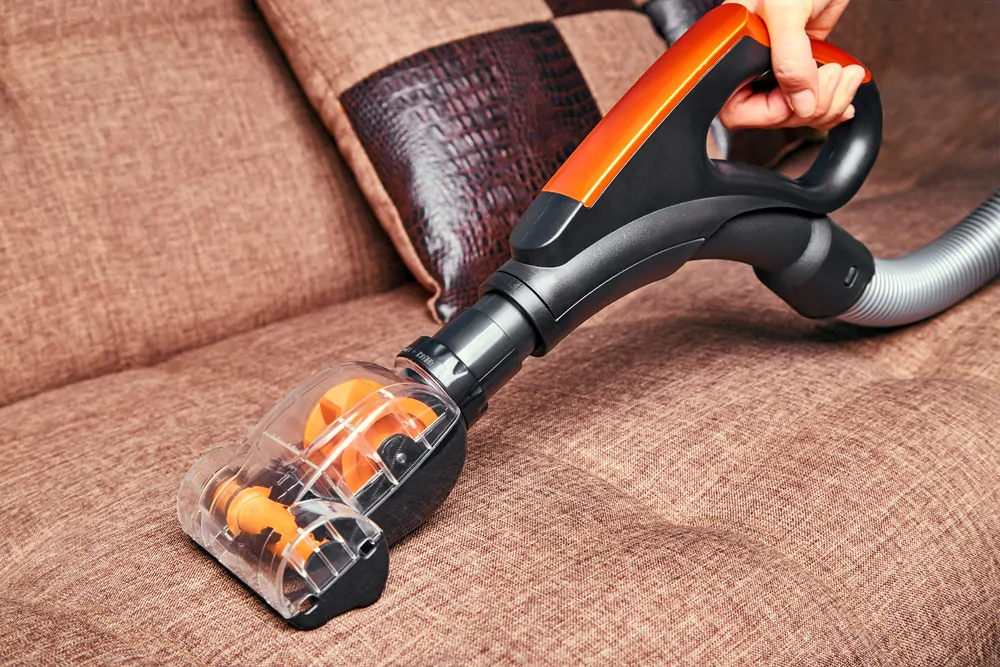 Dust mites are microscopic pests found in soft furnishings like upholstery, couches, mattresses, and carpets.
Despite their microscopic size, dust mites cannot stay afloat in the air for long. However, as you're cleaning or sitting down on a surface, they can be temporarily released into the air for you to inhale.
Inhaling dust mites can cause an allergic reaction if you're sensitive. In more severe cases, they can cause asthma attacks and chronic inflammation.
Making your home uninhabitable for dust mites is the most effective way to eliminate them. Keep temperatures and humidity levels low to slow down their reproduction. It's also essential to vacuum surfaces to remove dust mite waste as this will continue to cause trouble.
5.

Stop Indoor Smoking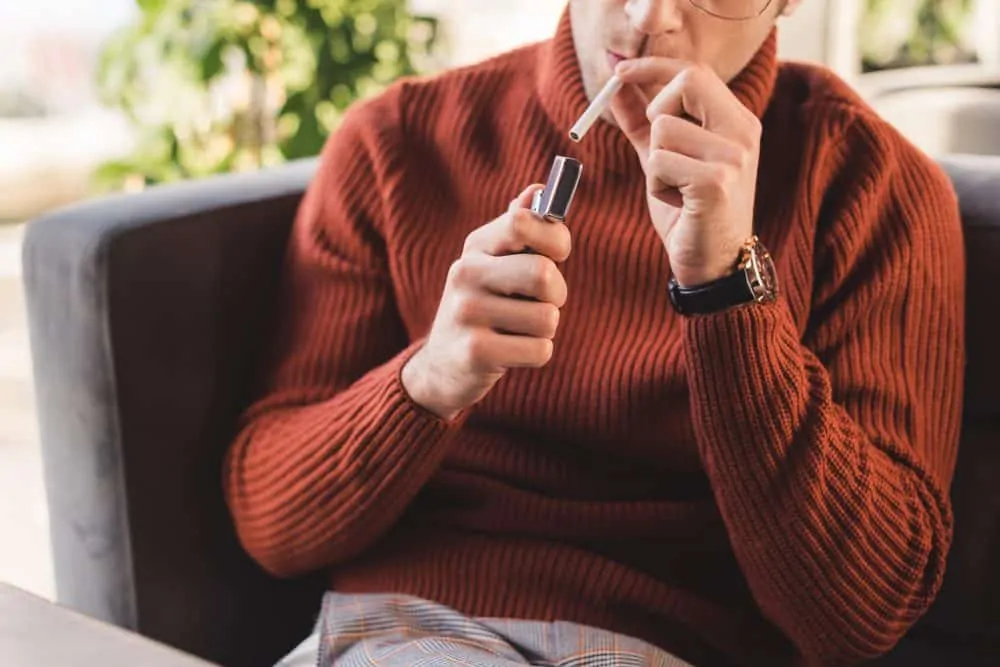 Indoor smoking will lead to secondhand smoke for everyone else in the house. Keeping the room ventilated isn't a reliable option, so it's best to eliminate indoor smoking altogether. Not only will this make a significant difference to your indoor air quality, but your health will improve as well.
6.

Avoid VOC-Containing Products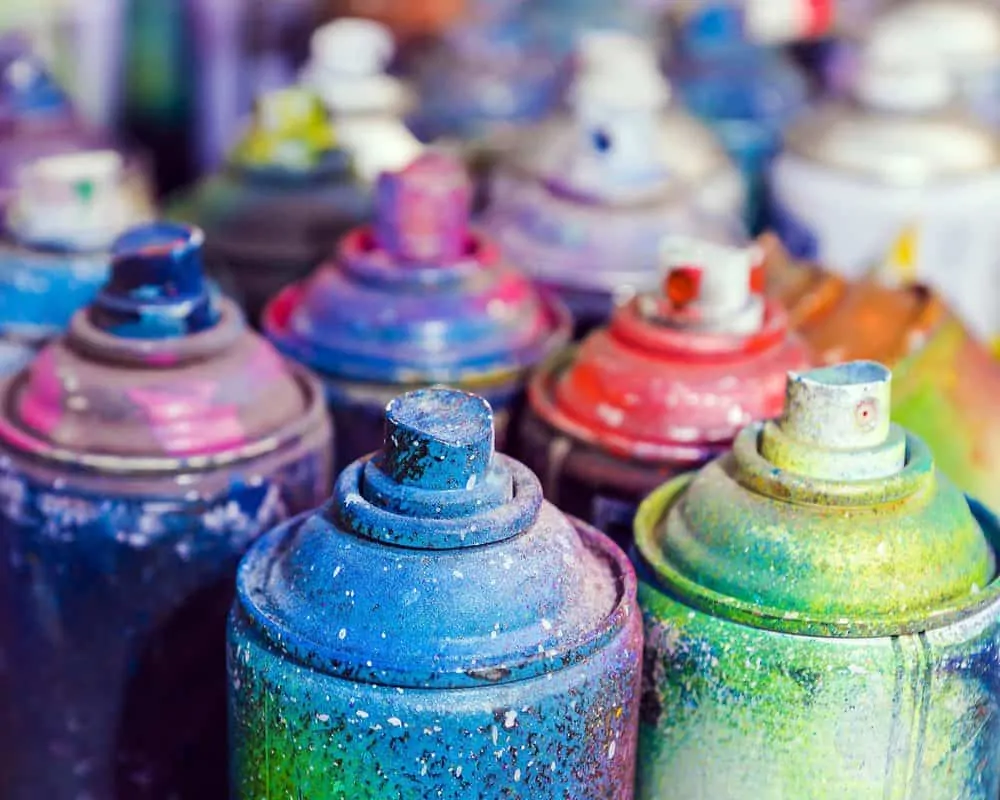 OCs are commonly found in wood preservatives, aerosol sprays, and household cleaners. As we saw above, volatile organic compounds have dangerous effects on our health. Studies have found that VOC levels can be two to five times higher indoors than outdoors (14).
It's essential to steer clear of products containing VOCs. However, this can be tricky since VOCs can be different ingredients. Here are a few ingredients to look out for:
Methylene chloride: Commonly found in paint strippers and aerosol sprays.
Benzene: Found in stored fuels, paint supplies, and tobacco smoke.
Perchloroethylene: Most often used in dry cleaning processes.
The EPA advises that if you need to use products containing VOCs, you should try the following:
Buy limited quantities.
Limit exposure.
Throw away unneeded containers safely, even if partially full.
Follow label instructions (15).
7.

Keep Air-Cleaning Devices Clean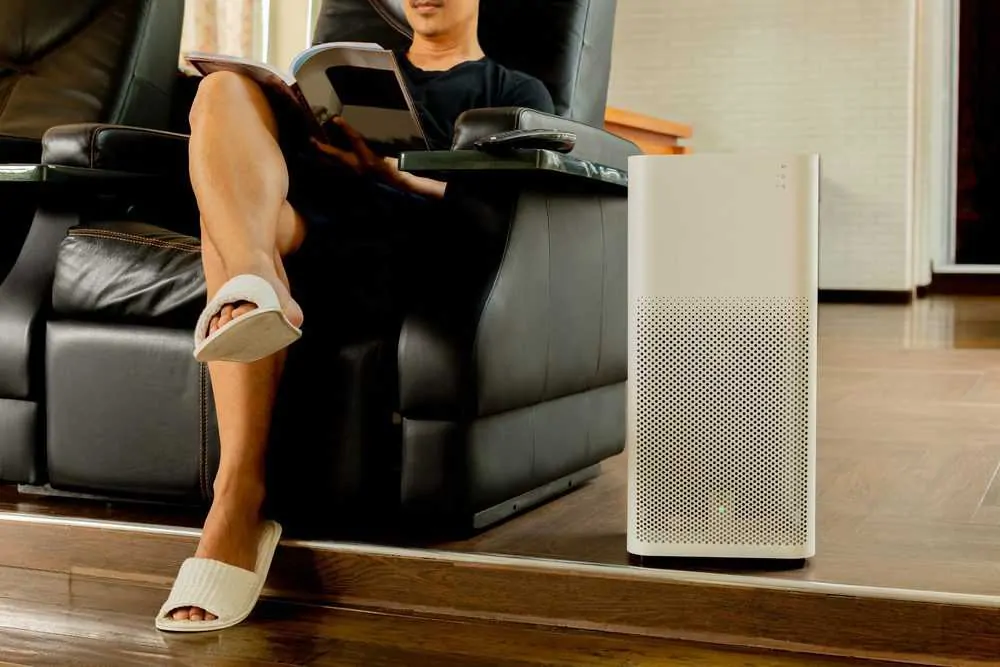 Air purifiers and other air-cleaning devices work hard to improve your indoor air. However, if you don't maintain filtered air-cleaning devices, the purifier can release contaminants back into the air.
Follow the instructions on how to clean the filters correctly. If the filters require replacement, write the dates down to remember when it's needed.
8.

Avoid Pesticides
Having pests such as cockroaches or ants in your home can be frustrating. But it's wise to reconsider before reaching for the pesticides. Pesticides contain dangerous chemicals that can be harmful to children or sensitive individuals.
Instead of using pesticides, you can try different approaches to keep pests away. Block possible entrances where pests can enter and keep food closed off. Avoid leaving trash for extended periods and clean up food debris.
9.

Beware of Asbestos
If you're renovating an old house, you must beware of asbestos. As we explained above, it's hazardous when inhaled. When handling asbestos materials, you must take the proper safety precautions or consider hiring a professional.
You must also be wary about maintaining asbestos materials properly and avoid damaging them.
10.

Ventilate Gas Appliances
Gas appliances, such as water heaters and stoves, must be properly installed and ventilated. Carbon monoxide is commonly emitted by gas appliances that aren't ventilated properly. So it's crucial to check the appliance regularly to ensure no carbon monoxide leak.
To further ensure you and your family are safe, you can install a carbon monoxide detector. These devices will monitor carbon monoxide levels; if levels reach a certain limit, they will sound an alarm.
11.

Clean After Pets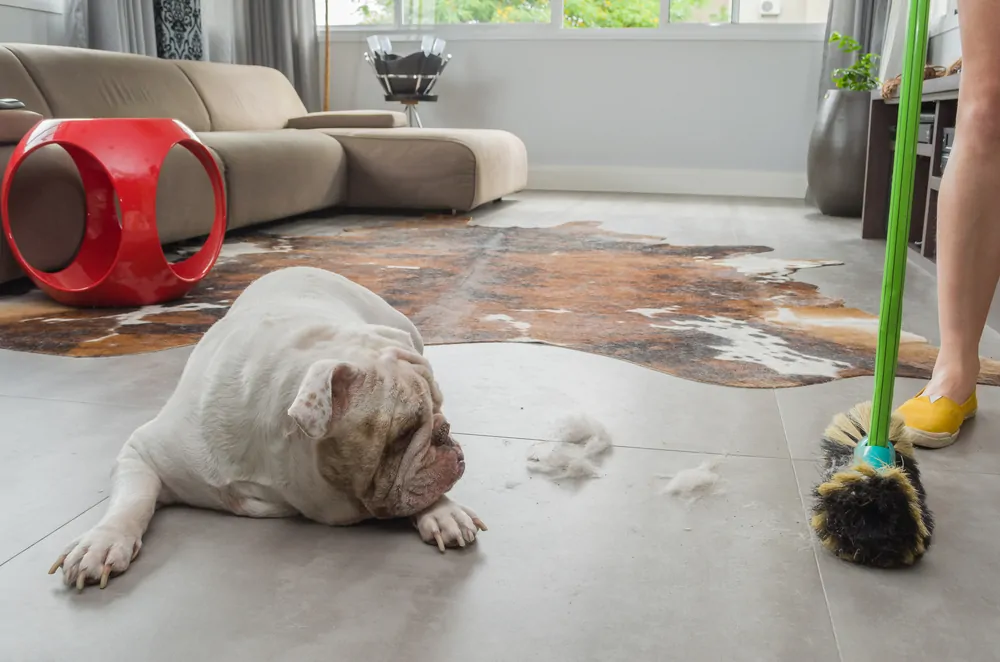 Although we love our pets, whether you have a young pup, a grown cat, or a cheeky parrot, it's important to clean after them. Pets shed a significant amount of dander as they scratch themselves or move around. This can trigger allergies or even asthma.
It's essential to vacuum the area where your pet spends most of its time, such as where they sleep. Wash bedding, toys, and brushes — anything that you can't wash, you can place in plastic bags and freeze them. This will also eliminate other allergens, such as dust mites.
12.

Use a HEPA-Filtered Vacuum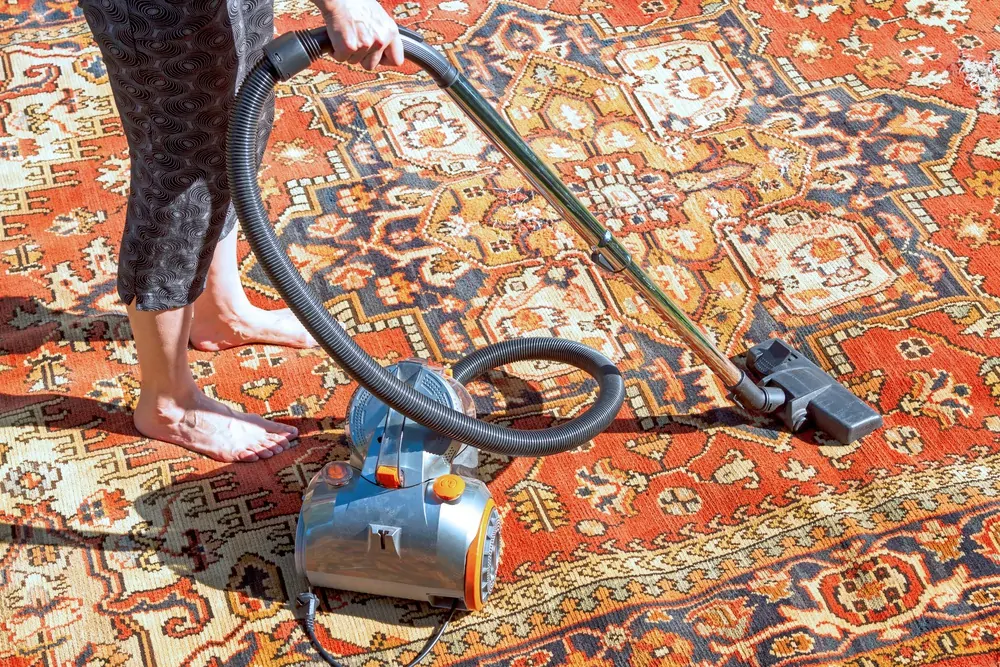 Vacuuming your home regularly is an effective way to keep your home clean. However, depending on your vacuum, you could be causing more harm than good. An improperly filtered vacuum can release a significant amount of particles back into the air.
Always choose a vacuum with a HEPA filter. This will trap particles as tiny as 0.3 microns and will keep the particles from reentering the air.
13.

Dispose of Your Garbage Properly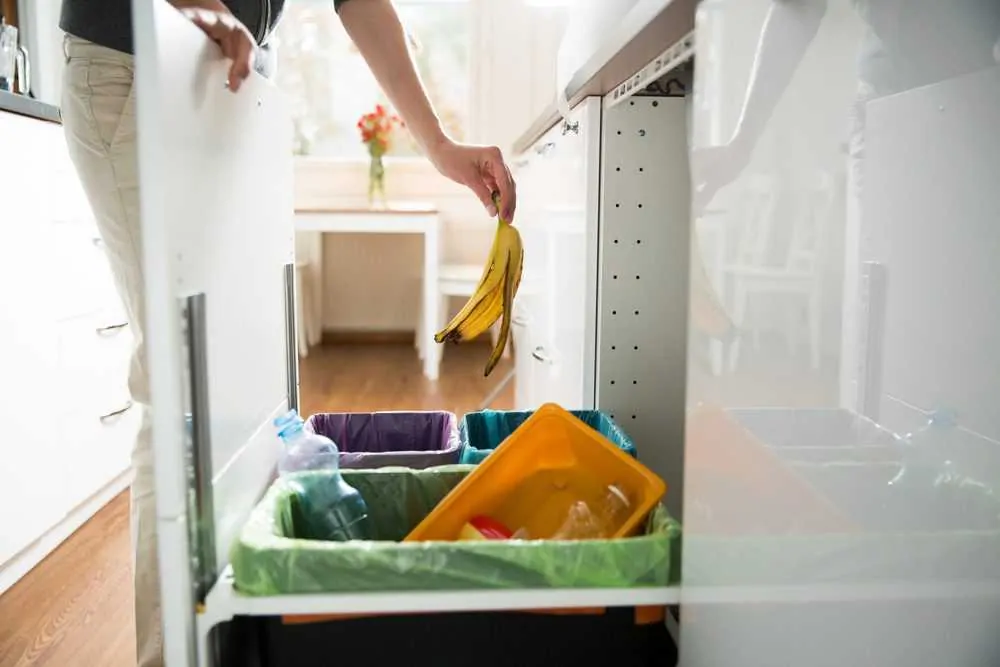 Keeping full trash bags inside the house can spread germs and affect air quality. Old food debris will attract pests such as mice, cockroaches, and ants. Mold is also likely to grow on rotting food.
14.

Keep It Clean and Tidy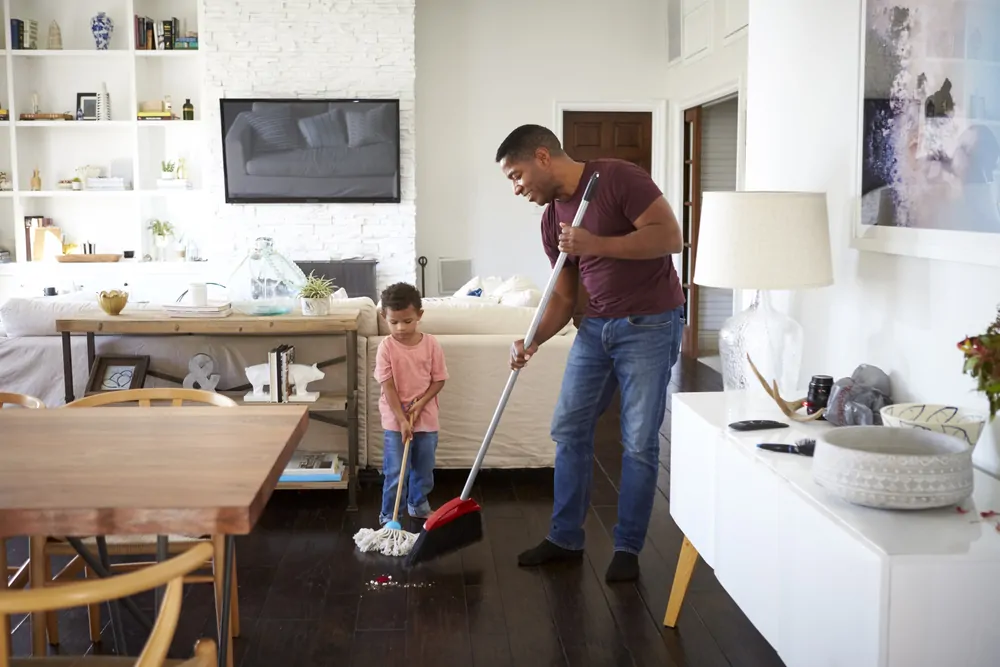 Dust and other pollutants can quickly build up in different areas of an untidy room. It's essential to get rid of unwanted items to minimize areas where dust can accumulate. Furthermore, you can effectively remove dust and other allergens by vacuuming and mopping regularly.
It's also wise to place a doormat at the entrance to limit the amount of dirt and dust that comes inside. A doormat might even act as a gentle reminder for guests to remove their shoes when entering.
15.

Test Your Air
You might take all the right steps to improve indoor air, but something is still off. The best way to know what could lurk in your air is by testing it. You can hire professionals to run a few tests to see what is bothering you and how to eliminate it.
Cleaning Air Naturally — What Works?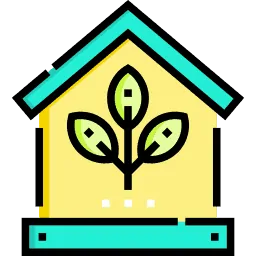 Now that we know what you can do to improve the air in your home, it's time to take a look at some popular natural air purifiers. As people become more aware of how polluted our indoor air can be, we begin to look to other sources for purification.
What Should You Choose?
There are many ways to improve your indoor air quality. However, it's essential to do proper research before choosing a method.
Remember, some natural methods, such as beeswax candles, are more of a theory than truth. If you want to try natural methods, we recommend trying activated charcoal filters or adding a few houseplants.
FAQs
Breathing In, Breathing Out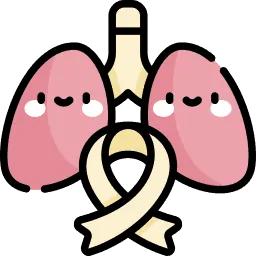 Since our homes are becoming more energy-efficient, they tend to trap more pollutants inside.
We may not realize it, but parts of our daily routines or habits can have harmful effects on the air we breathe.
Health risks vary depending on the pollutant, exposure, and duration of exposure. Simple changes to your daily routine, such as airing out the house, can improve the air significantly.
Other times you'll need a little help from air purifiers or dehumidifiers to see or feel any changes. We highly recommend that you try natural ways to improve your air, such as adding a few houseplants.
Thank You For Your Feedback!
Thank You For Your Feedback!