Mold in your home is an uninvited and unwanted visitor. Plus, it can be particularly hazardous to some individuals. For instance, some people are allergic to mold, while those with allergies could have flu-like symptoms.
We'll show you how to get rid of mold in your home. This step-by-step guide will help you identify the type of mold you have and how to eradicate it. Plus, we'll share when it's best to call in a professional. Let's face it; we can't always do this task ourselves.
Key Takeaways
Identify the type of mold: Mold comes in various colors and textures, and not all molds are health hazards. Common types include red, black, green, and white mold.
Check for signs of mold: Mold can be detected through musty odors, allergic reactions, or visible growth. Look for mold in damp, dark areas of the home.
Remove mold safely: Protect yourself with a mask, goggles, and gloves. Use appropriate cleaning solutions, such as bleach, vinegar, or hydrogen peroxide, depending on the surface and mold type.
Prevent future mold growth: Keep your home well-ventilated, dry, and clean. Control moisture and humidity levels to discourage mold formation.
---
Mold spreads and reproduces through spores. These spores can survive extreme environmental changes that the mold itself wouldn't be able to survive, such as dry conditions. You may discover mold in dark, moist areas such as the basement, bathroom corners, or behind appliances (2).
It comes in various colors ranging from black to yellow, as well as different textures such as fluffy or gooey. Not all mold is a health hazard, but some species do have toxic byproducts.
A close cousin to mold is mildew. It's commonly found in the same conditions, and people often struggle to distinguish between mold and mildew.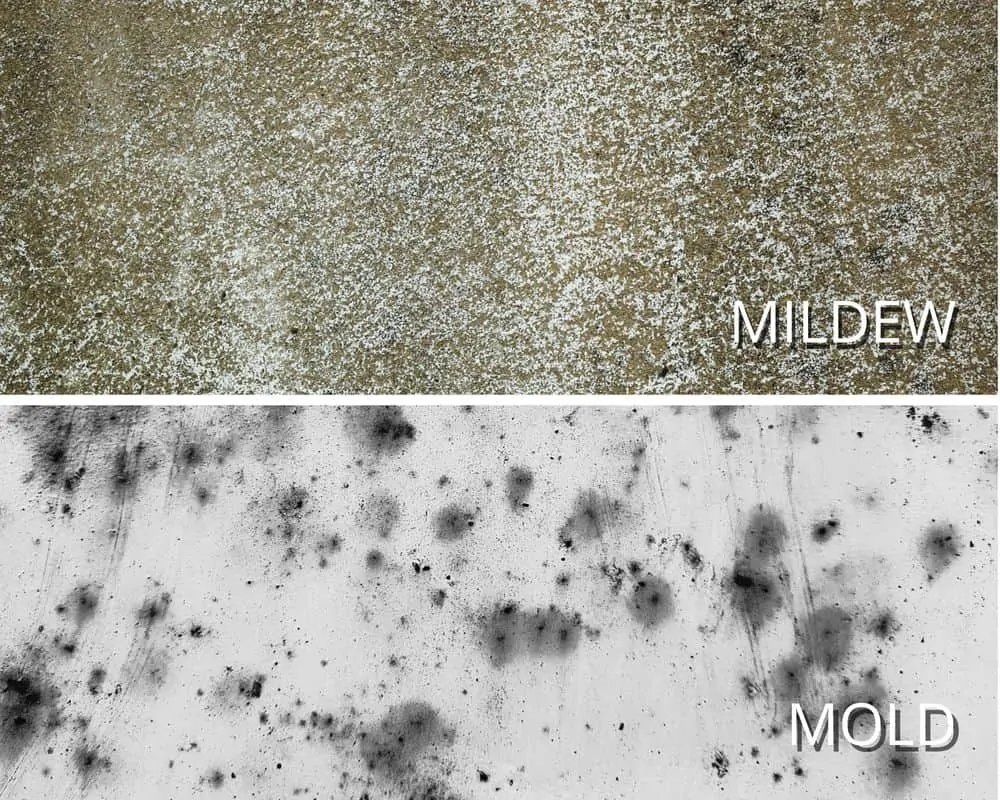 Mildew isn't as colorful as mold; it's generally grey or white but will turn brown or dark over time. Mold, on the other hand, can range in color depending on the species and area.
Another way to distinguish between the two is by the form; mold usually grows rapidly, whereas mildew remains flat. Regarding texture, mold can be anything from dry and fuzzy to slimy and gooey. Mildew, in comparison, is dry, fluffy, or powdery.
Where you can find mold or mildew also varies. The latter is generally found outdoors growing on crops and plants. Mold, on the other hand, will grow on any suitable surface with moisture and darkness (3).
When either mold or mildew is found indoors, you must take action. Both can cause severe health effects if inhaled or touched. The two can lead to respiratory problems, allergic reactions, and asthma attacks.
Health Effects of Mold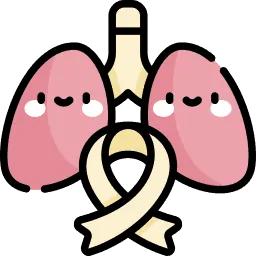 Mold might make your basement smell rather musty, but there are also other unpleasant effects from the fungus.
What Causes Mold to Form?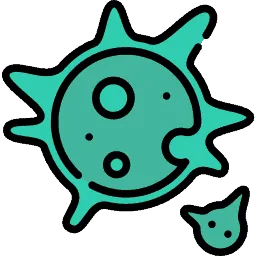 Mold can grow nearly anywhere as long as the fungus has what it needs to thrive.
This includes:
Spores: Mold spreads and reproduces through spores. The microscopic spores usually travel through the air before landing on a surface. Spores can survive harsh environmental changes that mold won't survive.
Moisture: Moisture is vital for mold to grow. That's why you often find mold in damp or moist areas after a water leak or flooding.
Warmth: The combination of moisture and warmth makes the perfect spot for mold to grow.
Darkness: The fungus prefers the comfort of a dark location. We recommended installing UV light bulbs since mold can't grow under this light.
Food: The fungus can feed on any organic material containing carbon atoms. You'll also find mold on your food if it's left for too long.
Oxygen: Similar to other living organisms, mold requires oxygen to grow. However, the fungus can live on even the smallest amount of oxygen, so it's difficult to fight it by cutting off the supply.
Time: Mold won't begin to grow straight away; it needs 24 to 48 hours in optimal conditions to begin growing.
Types of Mold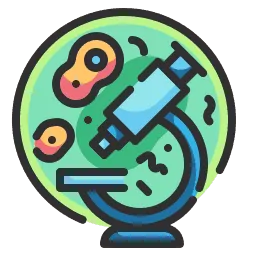 There are countless species of mold. Some are toxic and pose a risk to our health, while others aren't harmful.
Identifying the mold in your house can give you a headstart in removing it.
Red Mold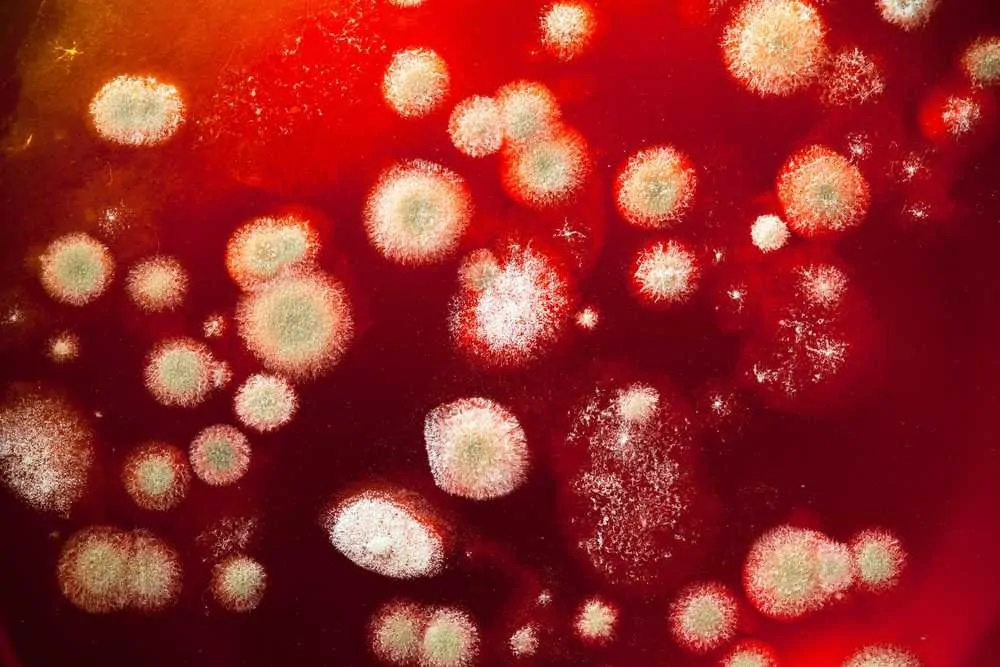 Red mold is a type of yeast often found on natural materials such as wood. You can also find this mold underneath vinyl flooring and carpets. Red mold can be tricky to spot since it's often overshadowed by other molds, usually black (11).
Red and pink molds are often confused with each other. However, pink is often found in bathroom settings. Red mold in itself isn't as harmful as others. But because darker molds often accompany it, you might experience a few symptoms.
Because this mold prefers more organic areas, you can often find it on food, especially bread. If you were to ingest some red mold accidentally, it shouldn't be a cause for concern. However, you could have some reactions if you're allergic to mold.
Black Mold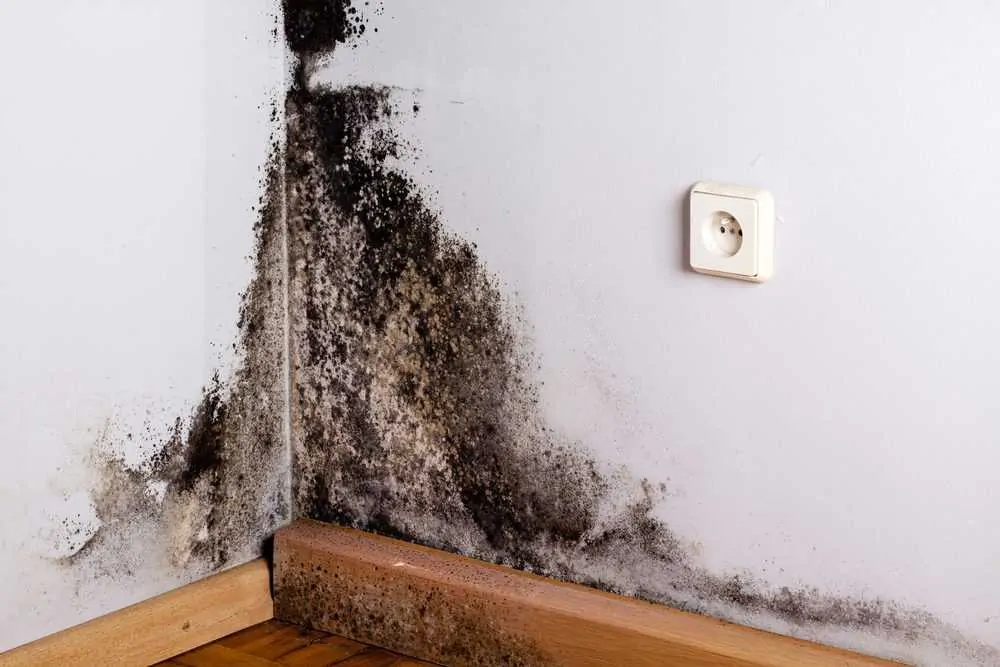 Black mold, also often referred to as toxic mold, is one of the most feared molds. However, many molds are black — in fact, the "black mold" most people refer to is actually more greenish.
This mold is called Stachybotrys chartarum, and it can release mycotoxins. Mycotoxins have been linked to mold poisoning, also known as mycotoxicosis (12). Other symptoms of exposure to mycotoxins include:
Mood changes.
Memory loss.
Headaches.
Nosebleeds.
Pains and aches.
Despite some claims, black mold can't cause cancer or lung diseases. A study done in 2004 was unable to link exposure to mold with cancer (13).
Green Mold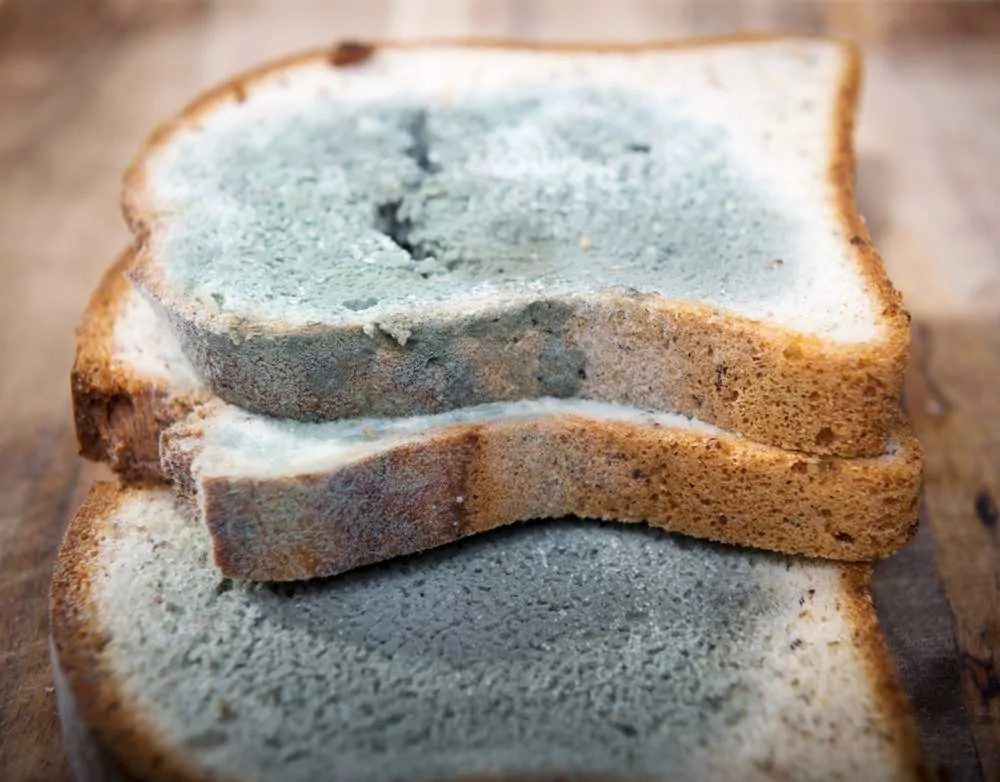 There are many green mold species. The most common of which are Aspergillus, Penicillium, and Cladosporium. You can find green mold in different areas of your home — which genus it is can be determined by the location (14).
Here's a quick explanation of the three common green molds:
Aspergillus: This species is often found on sweet, starchy foods such as fruit and bread. Aspergillus is also commonly used to ferment alcohol and produce citric acid.
Penicillium: As the name suggests, this mold is used to produce penicillin. Nonetheless, certain forms of the mold can be harmful. This mold doesn't require as much moisture to grow as other species.
Cladosporium: One of the most common species, you can find it on any plant material, living or dead. Its spores can be found in the air year-round, and you might be most affected during the summer when concentrations are high. When the weather is colder, the spores' concentration is significantly lower. Cladosporium mold is parasitic and will infest the area it's living on. It's known to suck the nutrients out of the plant until it dies.
White Mold
White mold often resembles other molds. Many homeowners don't realize they have white mold due to the color. Unlike black mold, which is usually gooey, white mold is more flaky or powdery.
White mold grows on fabrics, food, plants, and other organic materials. It's also commonly found on drywalls, carpets, and wood.
White mold isn't as hazardous as black mold, but it can still cause a few allergic reactions in sensitive individuals. When left for too long, white mold can cause damage to structural buildings as well.
How to Detect Mold?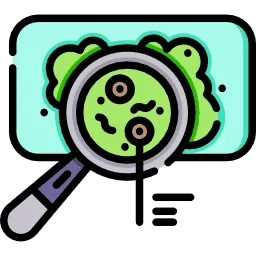 Mold isn't always visible when growing within a household. Even if you're experiencing specific physical symptoms such as a runny nose, is mold the cause?
Here are a few signs to look for:
Smell
Before you see mold, you're likely to smell it. People often describe a "moldy" smell present in a house with mold. This can be musty or sour, depending on where the mold is growing and the species.
If you get a whiff of a musty odor, try to use your nose and trace the odor. When it's at its strongest, you might be close to the moldy area. Search the area behind furniture or underneath carpeting.
Allergic Reactions
If you feel like your allergies are extra agitated, mold might be the reason. Individuals with allergies or mold allergies will be extra affected in a house with mold. The spores will be in the air, and you might be inhaling them.
You might still have a runny nose, sneezing, nasal congestion, or sore eyes even if you're not allergic. If you do notice any allergic reactions when you're inside your house, but they go away when you leave, mold is likely the cause.
Visible Mold
Seeing mold is an obvious sign that you have a problem in your home. In some instances, seeing mold might indicate high growth since mold usually grows where it's dark.
If you suspect mold in your home, look behind appliances such as the refrigerator and dishwasher. You can also look underneath carpets, sinks, cabinets, and in the basement.
Seeing any signs of mold, you must take immediate action. If you feel like the task is too grand, you can call a professional for further testing to see how it's best removed.
If you spot a darkened area and wonder if it might be mold, there's an easy way to find out. Simply dab a few drops of bleach onto the area and wait a few minutes. You're dealing with mold or mildew if it lightens within the first few minutes. But if it remains dark, it's likely dirt.
How to Remove Mold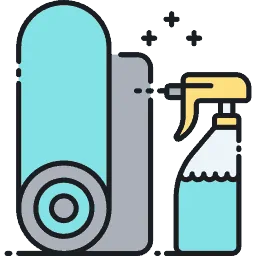 When removing mold, you can use different approaches.
This typically depends on the area and surface the mold is growing on.
You can buy commercial products, but certain products already in your home can also be useful. Bleach, ammonia, baking soda, borax, and vinegar are highly effective when used correctly.
Because mold can cause allergic reactions or skin rashes, we highly recommend that you protect yourself before getting started. Wear a mask, goggles, and gloves to avoid any contact with the mold.
Caution
Never mix bleach and ammonia. It will cause highly toxic fumes to form that will harm you and others in the house
(15)
.
When to Call a Professional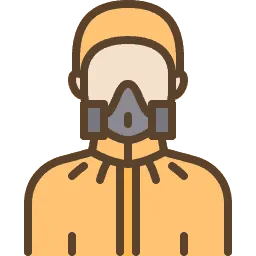 It's important to know when to throw in the towel and call a professional.
As a rule of thumb, leave it to the professionals if the mold covers an area larger than 10 square feet. A large area of mold can be tricky to handle since it will require different chemicals.
You should also consider hiring a professional if you have certain medical conditions. These include:
Mold allergies.
Allergies.
Asthma.
Respiratory issues.
Pregnancy.
How to Prevent Mold?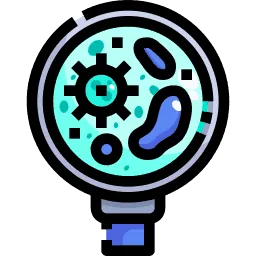 The best way to avoid a huge mold problem is by preventing the fungus in the first place (17).
Here are a few tips:
Prevent moisture: By keeping your home environment low in humidity, you can keep the moisture to a minimum. Mold needs moisture to grow, so reducing this can help to keep the fungus at bay.
Prevent leaks: Water leaks are common causes of mold. Prevent this by checking your pipes regularly and fixing any leaks as quickly as possible.
Wet clothes: Try to prevent leaving wet clothes lying around. Do laundry regularly and remove clothes from the washer as soon as possible.
Keep your home clean: By cleaning regularly, you can help to keep mold and spores at bay. Use a strong vacuum with a HEPA filter to remove even the tiniest spores.
FAQs
---
Mold Counterattack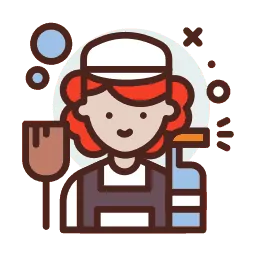 Mold can be a serious cause for concern, especially when it's growing inside your home.
However, not all molds are dangerous; some even serve important purposes, such as producing penicillin.
Knowing what causes mold can help to prevent it. Mold thrives in dark, humid, warm areas where it has access to a food source like cardboard or wood. So, to get rid of mold, make conditions uninhabitable for it.
Thank You For Your Feedback!
Thank You For Your Feedback!