Humidifiers add moisture to the air so you can avoid the dryness of a cold climate. Do you experience rough lips or skin, or struggle with sinus congestion? If you suffer from any of these symptoms, humidifiers could be the answer.
Warm mist humidifiers have the extra benefit of warming up your home. They combine the seemingly magical properties of water and heat in the atmosphere. If you haven't considered investing in one of these units, perhaps now's the time to start looking?
This is where we come in and guide you through everything there is to know about the best warm mist humidifiers. We will help you work your way through our list of the most popular options on the market right now.
---
What Is a Warm Mist Humidifier Used For?
Warm mist humidifiers simply boil water and then release it as warm steam, which increases the humidity. The main benefits of these popular units are:
Healthy: Warm mist humidifiers are considered as beneficial to our health due to the boiling process killing bacteria. They also give you a better chance for a clear airway (1).
Quiet: Not having a fan inside warm mist humidifiers means they operate quietly. This makes them ideal for peaceful humidification and night-time use.
Size: Unlike cool mist humidifiers, warm mist humidifiers are smaller and thus, more suitable for small spaces like your bedroom or office.
Take Note
Warm mist humidifiers should be used with caution due to the presence of boiling water. Keep your warm mist humidifier away from pets, children and the elderly.
Finding the Best Warm Mist Humidifier
With all the advantages of warm mist humidifiers, you still need to factor in certain aspects before committing. Consider the following points: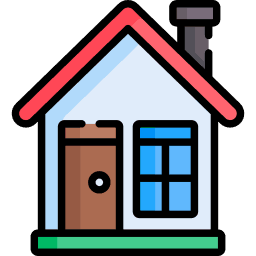 Home Size and Coverage Capacity
To decide on a mist humidifier, first measure the square footage of your space. Bear in mind that too much moisture can breed more bacteria and mold, and you need an ideal humidity level of between 30 and 50 percent (2). Getting a product that's too big for the space you're humidifying will create too much moisture.
It's fruitless buying a product that won't cover your entire home. In contrast, you don't want those high humidity levels by getting a model that's too overbearing. With this in mind, only get a product suited to your home's footprint.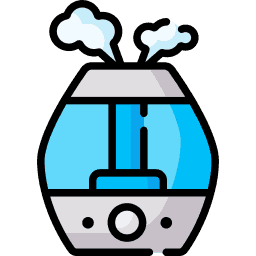 Output Levels
Strike a balance between the space you need humidifying and the output level of the unit. For example, if your space is 400 square feet, it's no use getting a model that has a low output level over 24 hours. You need that moisture hitting the entire area as quickly as possible.
Most reasonably priced humidifiers are capable of handling rooms of approximately 200 to 500 square feet. The more expensive ones can do double the work, but do you need that?
Cleaning and Maintenance
The humidifier's role is to assist you in living a healthier life, but the last thing you want is to have to maintain the unit constantly. It's supposed to make your life easier, not bring more hassle.
So, give good consideration to the shape, filter, tank size, and the entrance to the water tank or the filter. Our research showed us that many users complained how narrow the tank entrance was, making refilling their unit a real pain.
Take Note
Another challenging part to clean is the tube. Some humidifiers have an auto-cleaning feature that removes remaining moisture by itself. If not, a long, thin brush is required to do this job.
---
The Best Warm Mist Humidifiers of 2020
Choosing the best warm humidifiers demanded a lot of research. We piled hours into this, combining industry trends, user reviews and our own knowledge and experience.
These are the top warm mist humidifiers on the market:
1. TTLIFE Ultrasonic Warm Mist Humidifier
Safest Warm Mist Humidifier
This popular ultrasonic warm mist humidifier provides you with a strong capacity of 1.45 gallons.
It's reported that this capacity allows it to run continually for 40 hours, so you won't need to refill it constantly.
There's a clear focus on health and safety with this model. It's made from BPA-free plastic, has a built-in resin filter and can soften hard water.
Why We Love It
Sleep Mode
The sleep mode is really handy for generating a mist in the night with the LED light switched off. This makes it an excellent choice for light sleepers and little ones.
It combines well with the aromatherapy option. You can add essential oils to the aroma box for a calm and pleasant aroma during the night — or day, of course.
Rotating Nozzle
Dual 360-degree rotatable nozzles are also included in the model. They spread the mist in all directions with a speed of 550 ml/hour, thus humidifying all parts of your room.
Built-In Ionic Generator
This humidifier purifies the air and releases fresh air into your space. Thanks to the special integrated ionic generator, you and your family can breathe better. You can also enjoy a healthier life by preventing secondary pollution.
Keep In Mind
Disturbing Noise
Due to the automatic humidity sensor, users report that the machine automatically activates and is disabled every couple of minutes. This creates an annoying noise disturbance.
Additional Specs
| | |
| --- | --- |
| Working Hours | Up to 40 hours |
| Tank Capacity | 1.45 gallons |
| Max. Mist Output | Up to 550ml per hour |
| Dimensions | 24.8 x 19.7 x 15 inches |
| Room Coverage | 430 to 753 square feet |
---
2. Levoit LV 600HH Hybrid Ultrasonic Humidifier
Best Large Warm Mist Humidifier
If you're willing to pay a little more money for some amazing extras, the Levoit LV 600HH Warm Mist Humidifier is just made for you.
Levoit is a well-known and respected brand in the humidifier market. This model is especially crafted for large spaces as it releases 500ml of moisture per hour. With that, you can definitely reach the targeted humidity in no time compared to other humidifiers.
The manufacturer also didn't miss out on adding an essential oil tray. So, now you can add your favorite scent to your room to enjoy the calm, humidified atmosphere.
Why We Love It
Extra Options
Levoit has taken humidifier technology to the next level by adding a remote control to the device. This allows you to control the unit without disturbing your comfy lounge position.
Besides, its humidity sensor gives you the chance to control the desired humidity level. There's also an automatic shutdown option once the humidity reaches your preferred level.
Large Tank Capacity
Unlike most humidifiers, Levoit has a water tank capacity of 1.5 gallons, which allows it to work up to 36 hours non-stop. This should make your life easier since you won't have to worry about refilling it in the middle of the night.
Mist Settings
This machine gives you the two mist settings to enjoy all through the year:
Cool mist: Recommended in the summer to protect unmoisturized skin and hair from the summer heat.
Warm mist: Great for easing cold symptoms.
Keep In Mind
Overheating
With all the advantages of this Levoit unit, it has a reported problem of releasing extra moisture in the vicinity. To counter this, place it on a towel and keep it away from anything that could be damaged by water — especially electrical equipment.
Additional Specs
| | |
| --- | --- |
| Working Time | 12 to 36 hours |
| Tank Capacity | 1.5 gallons |
| Max. Mist Output | Not specified |
| Dimensions | 11.3 x 7 x 10.5 inches |
| Room Coverage | Up to 753 square ft |
---
3. Vicks Warm Mist Humidifier V745
Fastest Warm Mist Humidifier
Are you searching for an excellent humidifier for temporary relief from cold and flu symptoms? The Vicks Warm Mist Humidifier could be your hero. It's popular for releasing a soothing vapor into the air quickly and efficiently.
This model is perfect for medium to large rooms. Its tank capacity of 1 gallon can cover up to 500 square feet. The transparent tank is excellent for checking the water level — no second-guessing when it needs refilling.
Why We Love It
Portable
The Vicks V745 is well-built, and easy and safe to use. It's especially lightweight and compact, meaning it's incredibly portable around your home.
Aromatherapist
We all enjoy a house that smells nice, but chemical sprays can wreak havoc on health. With this humidifier, you can breathe the natural fragrances of your favorite essential oils.
Simply add a few drops to the medicine cup, and the device circulates the oil through the water, releasing it all over your house. This same process can be applied to medical inhalants to relieve flu and cold symptoms.
Auto Shut-Off
As the humidifier starts running out of water, the device will shut off immediately to prevent dry burning. This is very useful, particularly if, during the night, the humidifier runs out of water and you forgot to top it up.
Keep In Mind
Leaking Problems
Few people complained about leaking problems after a few months of usage. This seems to have been caused by critical design flaws of certain units.
Additional Specs
| | |
| --- | --- |
| Working Time | Up to 12 hours |
| Tank Capacity | 1 gallon |
| Max. Mist Output | 2 gallons per 24 hours |
| Dimensions | 12 x 7.9 x 14.2 inches |
| Room Coverage | Up to 500 sq. ft. |
---
4. Honeywell HWM705B Filter Free Warm Moisture Humidifier
Most Affordable Warm Mist Humidifier
This Honeywell product is our ideal humidifier for small to medium rooms and is incredibly affordable.
It brings a soothing, warm mist to your home to give you more comfortable breathing.
We love that the provided medicine cup can be used in conjunction with essential oils for aromatherapy and adding a nice smell to the atmosphere.
Why We Love It
Affordable
HMW705B is not only saving your money because of its price. It's also energy-efficient and will keep your electricity bill low. Also, being filter-free saves ongoing filter replacement costs.
Easy Control
One of its added benefits is having a low water indicator, which will save you the worry of when to refill it. We love its 1-gallon capacity and the automatic turn-off system. With those, you can go through the entire night knowing that your unit is working away.
Breezy Cleaning
Due to its accessible parts, it's easily cleaned and refilled. Just soak the machine for about 15 minutes in vinegar, and dust off the device with a brush.
Keep In Mind
Not the Quietest
Users report that the boiling noise can be frustrating. However, the good news is that once the water has boiled, the unit operates quietly for a comfortable atmosphere.
Additional Specs
| | |
| --- | --- |
| Working Time | Up to 24 hours |
| Tank Capacity | 1 gallon |
| Max. Mist Output | 1 gallon per 24 hours |
| Dimensions | 12 x 10 x 6.2 inches |
| Room Coverage | Up to 250 sq. ft. |
---
5. Crane USA Classic Warm & Cool Mist Humidifier
Cleanest Warm Mist Humidifier
This Crane model is mainly popular due to its being antimicrobial. A runtime of up to 72 hours means there's less frequent maintenance to be done.
A humidifier shouldn't replace healthy eating and drinking water for helping with cold and flu symptoms. Nonetheless, this model reportedly assists when you're ill. One way it does this is by alternating between the cold and warm mist options.
Why We Love It
Soothing Mist
For when you have a cold, this Crane model can run for up to 72 hours. This is ideal for a consistent and soothing warm mist to alleviate some cold symptoms.
You can alternate between the warm and cold mist setting to suit your specific needs at any time. Just be patient to wait for the transition between the two.
Clean Control
An antimicrobial protection system with silver particles coats this humidifier's body. This prevents the spreading of mold and bacteria, which can be common in humidifiers due to the presence of moisture.
Two Mist Options
The flexibility of having a warm and cool mist option is excellent for versatility in the summer and winter.
This can help in reducing heating bills. The warm mist provides a warm blanket feeling in the winter, and the cool setting substitutes for AC in the summer.
Keep In Mind
Bright Lights and Noise
The LCD is super bright, so it's best to not have this one on at night in the bedroom. While Crane says this model has a whisper feel, many people complain that it's too noisy to work at night.
Additional Specs
| | |
| --- | --- |
| Working Hours | Up to 55 hours |
| Tank Capacity | 1.2 gallons |
| Max Mist Output | 2.5 gallons per day |
| Dimensions | 17.5 x 11 x 11.5 inches |
| Room Coverage | Up to 500 sq. ft. |
---
---
Becoming a Warm Mist Humidifier Fan
With the best warm mist humidifier at home, you can have a range of health advantages and withstand all those days of cold, low humidity. They are as affordable and efficient as cool mist humidifiers to add humidity to the air.
Before deciding on a model, make sure to measure the space you need humidifying. We know first hand how frustrating it is to invest in a product and have it not suit your needs.
Think about the extras that come with the humidifier and how that will fit into your needs. Do you have small children in the home? If so, consider whether it has a nighttime setting. Don't forget to locate it out of reach — warm mist humidifiers have hot working elements.