If you choose a hardwood floor, then you need to find the best floor wax for your home. This will help keep your lovely floors in top condition, adding elegance and class to your decor. But finding the right one can be hard work — that's where we come in.
We've spent hours researching, so you don't have to. We investigated real customer reviews, expert advice, and dozens of products. After looking into each product's ability, effectiveness and application method — we put together a list of our seven favorites.
Are you ready to find a floor wax that will transform your hardwood? Let's go.
Image
Model
Product Comparison Table
Features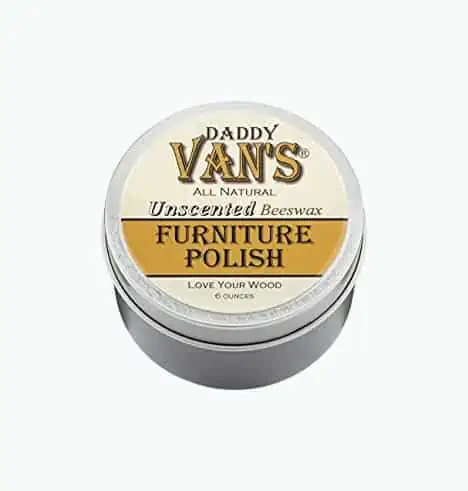 Best Natural Floor Wax
Daddy Van's All Natural Unscented Wood Polish
USDA certified
Unscented formula
Works for floors and furniture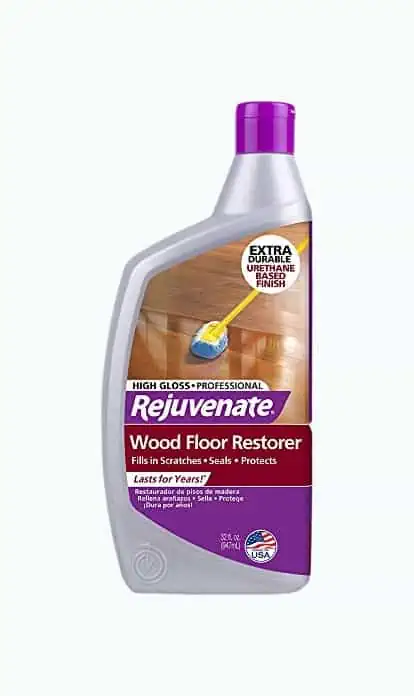 Best Liquid Floor Wax
Rejuvenate Pro Wood Restorer
It dries quickly
Extra glossy finish
Non-toxic formula is kid-safe
Best Solid Paste Floor Wax
Minwax Paste Finishing Wax
Super quick drying time
A little goes a long way
Easy application with brush included
Best Floor Wax & Conditioner
Howard Products Wood Polish & Conditioner
Two-in-one product
Works on any wood
Prevents the wood from drying out
Best Colored Floor Wax
Howard Products Restor-A-Finish
Renews floors wonderfully
Great color choices
Suitable for floors and furniture
Best Buffable Floor Wax
SC Johnson Paste Wax
Provides floor protection
Works for floors and furniture
Works on painted furniture
Best for All Floors
Lundmark All Wax
It protects and shines
Refreshes old furniture
Fast drying in 20 minutes
Review Methodology: At Oh So Spotless, we provide you with an in-depth analysis and evaluation of the best floor wax products on the market. Our team of professionals conducts rigorous hands-on testing and research to gather data on various factors, such as performance, durability, and ease of application. We then compare and rank each product based on our findings, assessing key decision-making factors and measuring their effectiveness. Our experience and expertise allow us to provide you with accurate, evidence-based reviews, highlighting the unique features and design choices that set each product apart from its competitors. Additionally, we share quantitative measurements and first-hand evidence to support our recommendations, ensuring that you can trust our results and make an informed decision when choosing the best floor wax for your needs.
---
---
The Best Floor Wax of 2023
We created a comprehensive list of floor wax reviews based on our research into genuine customer reviews and product features. We studied each product's ability, formula, and effectiveness to ensure we only recommend the best.
Here here are the top seven floor wax picks.
Daddy Van's All Natural Unscented Beeswax Wood Polish
Best Natural Floor Wax
If a natural floor wax is what you're here for, check out Daddy Van's Beeswax. It's made only from 100 percent beeswax, making it all-natural and eco-friendly.
You can use this wax on wooden floors, furniture, toys, cabinets, cribs, and more. As long as it's wooden — Daddy Van's Beeswax is here to help.
Bring your furniture back to life with this all-natural wax. It'll help remove years of build-up, scuff marks, grease, grime, and dirt.
What We Like
Versatile Enough for Floors and Furniture
We love this product because it's versatile. It can be used on any kind of wood floor and furniture! It's a great thing to keep in the cupboard. You never know when it will come in handy.
Unscented Formula Prevents Headaches
If you don't like the smell accompanied by floor wax application, then you would be glad to know that this is unscented. It leaves a lovely, soft natural finish while creating a cozy glow. It also pairs well with natural wood, bringing out its essence rather than distorting it.
Super Safe Formula
Of course, this is an all-natural product and is USDA-approved. That's part of the reason we love it! But it goes as far as being safe for human consumption.
You're not going to go around snacking on your wood furniture, but it means it's safe to use on wooden utensils and cutting boards.
Creates a Durable Finish
This wax creates a durable, matte, and water-resistant finish. So it will protect your floors from various elements, including scratches and water stains.
What We Don't Like
Not Super Protective
Like any natural beeswax, the Daddy Van's Beeswax isn't as protective as factory-made floor waxes. The protection against dust, dirt, and scratches won't be as strong.
You can definitely use beeswax above another protective layer for the best results. Please note, though, that you'll have to reapply beeswax quite frequently.
Takes a Long Time To Dry
Because of the natural ingredients, this wax has a grease-like consistency and takes a long time to dry. You might want to clear the area for a few days to let it fully set into the floors.
Product Specs
| | |
| --- | --- |
| Type | Solid |
| Floors | Any wood items |
| For Which Color | Any |
| Application Method | Cloth |
| Size | 6 ounces |
Our Ratings
Community Feedback
"I'm impressed with how well this product revitalizes old and dry wooden furniture. I used it on an antique dresser and a vintage radio, and it brought life back to both pieces without leaving any sticky residue. This beeswax is also great for various applications, like making paper translucent for my artwork. A little goes a long way, making it a fantastic value for any important project."
---
Rejuvenate Professional Wood Floor Restorer
Best Liquid Floor Wax
The Rejuvenate wood floor restorer is a top choice for a liquid floor wax. It will restore and polish your floors, fill in scratches, leave a glossy shine and protect your hardwood floors.
We love it because it binds to your existing finish. Say goodbye to stains and spills forever!
You only need one coat of this, which is fantastic for a liquid floor wax. Plus, it can be applied using a mop. This wax dries in one hour, so you can be back relaxing in your room in no time.
What We Like
It Dries Quickly
It's great when you find a floor wax that dries quickly. There are fewer things worse than avoiding your living room for days.
The Rejuvenate floor restorer dries within the hour. If you want to make a second application, wait two hours.
Extra Glossy Finish
This liquid wax gives you a high glossy shine, so if that's your thing — choose this product. It is for hardwood floors only and is designed to give a super shiny finish without leaving a waxy build-up.
Non-Toxic Formula Is Kid-Safe
A lot of floor waxes contain toxic materials. They're still safe to use, but we always love to find a non-toxic option, like the Rejuvenate Floor Restorer. You can rest assured that this option is safe for your kids and pets.
Easy to Apply With a Mop
Simply pour this over your floor and spread it with a microfiber mop. It's so easy and will last for years!
What We Don't Like
One Bottle per Room
A downside to this product is that you will need a few bottles if you have a lot of hardwood. One bottle covers up to 525 sq. feet, which is about the size of one room. If you need more coverage, you will need to purchase a few bottles or the bigger size.
Won't Cover Large Scratches
This will fill in minor scratches and scuffs, but if you have significant imperfections on your hardwood, this won't completely hide them.
Product Specs
| | |
| --- | --- |
| Type | Liquid |
| Floors | Hardwood only |
| For Which Color | Any color |
| Application Method | Mop |
| Size | 32 ounces |
Our Ratings
Community Feedback
"I've been using this product for a while now, and it has truly revitalized my hardwood floors. After applying it every 6 to 8 months, my floors continue to shine like glass, even with three dogs and a toddler running around. I've found that it's essential to clean up any pet accidents quickly, as they can eat through the polish. In between applications, I also use the shiner restorer for an extra boost when deep cleaning or having guests over."
---
Minwax Paste Finishing Wax
Best Solid Paste Floor Wax
The Minwax Paste Finishing Wax is our best recommendation for a paste wax. Paste wax is excellent for precise application since you must do it by hand.
The Minwax protects and adds luster to any wood surface. This includes floors, furniture, antiques, woodwork, cabinets, doors, and paneling.
Customers rave about this product for lots of DIY projects. It's easy to use and great for touching up old furniture pieces. It'll leave a beautiful finish — not too glossy, but no longer dull.
The Minwax comes in two colors: natural and special dark. Be sure to choose the right color for your floors.
What We Like
Super Quick Drying Time
With a drying time of only 15 minutes, this product is amazing. Although you might have to do a few coats, you don't need to wait long to apply your next coat. Just remember to buff after your final coat!
A Little Goes a Long Way
You can use one tub of wax for a few large projects, such as kitchen cupboards and a dresser. You don't have to buy tons of tubs if you have a weekend of DIY ahead. One coat is enough for finished wood and two for raw wood.
Easy Application With Brush Included
If a DIY job is too hard, it totally takes the fun away. That's why we recommend the Minwax paste — it's super easy to use.
You won't have drips, spills, or messes with it. You can use the brush that's included or your favorite cloth.
Adds a Natural Luster
This is a great option if you want a little shine but no gloss. It leaves behind a subtle but noticeable luster that customers love.
What We Don't Like
Contains Harmful Chemicals
The safety warning disclaims that misuse of this product can have harmful effects. These include brain damage, nerve damage, and cancer. To avoid this, wear gloves and a mask, and keep it away from flames.
Product Specs
| | |
| --- | --- |
| Type | Paste |
| Floors | Hardwood and wood furniture |
| For Which Color | Natural and dark wood |
| Application Method | Cloth or brush |
| Size | 16 ounces |
Our Ratings
Community Feedback
"My experience with this product has been phenomenal, especially on unfinished wood furniture. I've used it on various farm-style pieces for over 20 years, and they still look almost brand new. Application every 4-5 years keeps them looking great. It also works wonders for my all-wood bedroom furniture, helping the drawers slide easily and quietly."
---
Howard Products Wood Polish & Conditioner
Best Floor Wax and Conditioner
Hardwood floors love conditioner because it feeds the wood and keeps it from drying out. It adds a protective layer to your gorgeous wood flooring. That's why we recommend the Howard Polish & Conditioner combo!
This is perfect for adding protection and luster to wood floors and furniture. Plus, the beeswax and carnauba wax serves as a protective conditioner. You can use this product to enhance the natural beauty of finished wood, or use it to protect raw wood.
What We Like
Two-In-One Polish and Conditioner
You get the best of both worlds with this product. It is a 2-in-1 combo of polish and conditioner, which is unique. You know you'll be getting extra protection when you use this on your wood floors.
Works on Any Wood
This isn't just for floors — you can use the Howard wax on any kind of wood. This includes furniture, cabinets, and trimmings. Of course, it also works for finished or unfinished wood.
Prevents the Wood From Drying Out
It's yucky when you notice your wood starting to dry and fade. You can continue waxing it to freshen it up or choose the Howard 2-in-1 combo. This is specially designed to prevent drying, so your floors have a longer lifespan.
Naturally Polishes the Wood
If you want to avoid synthetic chemicals, this is a fantastic choice. This uses a blend of beeswax, carnauba wax, mineral oil, and orange oil. It adds natural beauty back to the piece while providing a soft luster.
What We Don't Like
No Great Shine
You shouldn't expect a shine or a gloss after using this product. That's not what it was designed to do.
It brings back a natural glow and luster without leaving a strong shine. If that sounds disappointing, keep this in mind when choosing a floor wax.
High Price Point
This product isn't within budget for everybody. It's also often cheaper to buy in-store. Keep in mind that this is a pricey option — but some customers will still pay the high price for the quality!
Product Specs
| | |
| --- | --- |
| Type | Liquid |
| Floors | Any wood |
| For Which Color | Any |
| Application Method | Cloth |
| Size | 128 ounces |
Our Ratings
Community Feedback
"I'm thoroughly impressed with this product's ability to revitalize and restore various wooden items around my home. From my well-worn hardwood staircase to my kitchen cabinets, the color and richness were brought back to life with long-lasting results. While the strong petroleum smell may be off-putting for some, the natural ingredients make it easy to work with and safe for indoor use."
---
Howard Products Restor-A-Finish
Best Colored Floor Wax
The Howard Products Restor-A-Finish comes in nine different shades. So if you're cautious about finding a floor wax for your specific colored wood, here's a great one!
The shades include walnut, cherry, dark oak, mahogany, neutral and more. It's designed to restore color from faded wood, so use the right color.
It even blends out scratches and blemishes. If you're looking to restore your wood floors, this can do the trick.
This is specifically for restoring existing finishes before you go to the extremes of stripping your floor and starting again!
What We Like
Renews Floors Wonderfully
If your wooden floors look a little worn, we love the use of this product. It maintains the original look of your hardwood floors but restores them to their most beautiful state. It will blend out minor scratches, stains, and smoke damage while preserving the original finish.
Great Color Choices
Floor wax with this many color options is rare. The nine different shade options mean you'll most likely find one that matches your floors. Watch the natural color come back in full glory!
Suitable for Floors and Furniture
A great floor wax is even better if it works on furniture, too. We're impressed by this product because it works on wooden furniture as well as floors. If you want to revive an old dining table or drawers, the Howard Restor-A-Finish is there for you.
Works In Minutes
If you want quick results, this is the product to try. It's easy to apply — simply wipe on, then wipe off. It works to restore wood in just minutes.
What We Don't Like
Restores, Not Repairs
You should keep in mind that this restores — it doesn't repair. If you have extremely damaged floors, you might have to strip them back.
You can use this product for a temporary touch-up to restore the look. But if you need to do repairs, this product isn't for that job.
Not Effective On Large Stains
While this is advertised to blend out stains, you should try and remove the majority of the stain first. This will not work miracles on stains, but it can minimize their appearance.
Product Specs
| | |
| --- | --- |
| Type | Liquid |
| Floors | Any wood |
| For Which Color | Nine shade options |
| Application Method | Cloth |
| Size | 16 ounces |
Our Ratings
Community Feedback
"This product worked wonders in reviving the worn and dry baseboards and trim in my house, making them look fresh and beautiful again. It was easy to apply with steel wool or a cloth, and the cherry color matched my wood perfectly. I'm not very handy with house renovations, but this product made me excited about restoring the natural wood in my home, and I would highly recommend it to others."
---
SC Johnson Paste Wax
Best Buffable Floor Wax
If you want to buff your floors after waxing, you should choose a good buffable wax. For that, we recommend the SC Johnson Paste Wax. It leaves a hard finish, allowing you to buff it in well!
Wait until it's dry before buffing it with a cloth. Alternatively, you can buff with an electric polisher 20 minutes after applying the paste wax.
This wax also does a great job on hardwood floors, as well as metal, sealed leather, plastic, sealed cork, and vinyl. If your home is filled with these retro materials, you'll want to check out the SC Johnson wax.
What We Like
Provides Floor Protection
This paste wax provides excellent protection for your floors. It leaves a rich and satin finish, adding luster to your wood. If beauty and protection on all wood surfaces are what you're after, you'll get it.
Works for Floors and Furniture
You can use this on floors, of course. But you can also use it for furniture.
The paste wax works on sprucing up an old dresser or restoring damaged wood. For all your upcycling needs — the SC Johnson wax can deliver.
Works on Painted Furniture
This wax works great on painted furniture; it's safe to be used right over the paint. It's a clear wax, so it won't discolor your paint. We recommend this specifically if using over chalk paint, as that works a treat with many customers!
Affordable Price Point
Don't overspend when it comes to floor wax. This is super affordable, especially when you compare it to the pricier options on our list.
What We Don't Like
Strong Overwhelming Smell
One downside to this wax is the strong smell. You might want to steer clear of this product if you're sensitive to strong smells. Customers describe it as similar to petroleum and that it lingers for a long time after drying.
Difficult To Clean Up
If you spill some of this in an area you didn't mean to, it's hard to clean up. The consistency makes it a challenge to remove from other surfaces.
Product Specs
| | |
| --- | --- |
| Type | Paste |
| Floors | Hardwood |
| For Which Color | Any |
| Application Method | Cloth |
| Size | 16 ounces |
Our Ratings
Community Feedback
"Excellent paste wax for protecting tool surfaces and preventing rust! I've used this product for years on my various power tools, and it keeps them looking as clean and smooth as when they were new. It also works wonders for antique sewing machines and even helps lubricate brass screws before screwing them into hardwood. While it might be a bit pricier than before, the performance and versatility of this product make it well worth the investment."
---
Lundmark All Wax
Best for All Floors
We don't want to leave you without a recommendation if you came here for something you can use on all types of floors. While we don't tend to recommend acrylic-based waxes for hardwood floors, the Lundmark is an exception because of its unique formula.
The Lundmark All Wax is designed for every floor under the sun. Linoleum, vinyl, tile, asphalt tile, laminate Flooring, and LVT. If you are going to use it on hardwood floors, make sure it's been pretreated. Do not use on raw wood!
What We Like
It Protects and Shines
This versatile product protects your floors really well. You don't need to worry about spills, stains, dirt, and scuff marks.
It also leaves a sparkling shine that is outstanding compared to other brands. Plus, it's anti-slip, so even though floors might look slippery — they definitely aren't.
Refreshes Old Furniture
If you've got old furniture or floors you're considering replacing, check this product out first. The Lundmark can totally transform your old floors or furniture, brightening fading colors and adding a brilliant shine.
Dries Within 20 Minutes
If it dries fast, we love it. Thankfully, the Lundmark floor wax dries in 20 minutes and is waterproof within 24 hours. Always make sure to let it dry thoroughly between coats.
Suitable for All Floor Types
You can use this on sealed hardwood, but it's also suitable for vinyl, tile, laminate, and more. Customers love using this all around the house. Plus, it has a 500 square feet of coverage which includes two to three coats!
What We Don't Like
Overpowering and Lingering Scent
Most floor waxes leave a smell behind, but the Lundmark's smell seems to be a common customer complaint. It lingers for a long time, even after the wax is dry. If you're sensitive to smells, maybe give this one a miss — or leave your windows open for a few days!
You Must Apply a Few Coats
While this has a quick drying time, you need two to three coats for the best results. This adds an extra few hours to your waxing process.
Product Specs
| | |
| --- | --- |
| Type | Liquid |
| Floors | All but raw wood |
| For Which Color | Any |
| Application Method | Lambswool applicator |
| Size | 128 ounces |
Our Ratings
Community Feedback
"These products really brought my old tile and hardwood floors back to life, giving them a nice shine and smooth surface. I found the application process to be easy and straightforward, with multiple coats providing even more shine and durability. Interestingly, the wax also added some traction to the floors without leaving a sticky residue, making it easier for my dogs to get around."
---
Should I Wax My Wood Floors?
Waxing your wood floors comes with many benefits. You should wax your wood floors if you want to:
Increase stain resistance.
Minimize imperfections like scratches and scuff marks.
Preserve the underlying finishes, like oil, since wax is a protective layer.
Prolong your floor life by years.
Have more beautiful floors. Wax gives a shiny, glossy appearance. Colored wax gives the wood a richer hue, too.
Can You Use Wax on Hardwood Floors?
Waxing is designed for hardwood floors. For example, if you have laminate floors, you can polish them, but not with authentic wax. We will have a few recommendations for other floors, just in case you want an all-in-one option!
You should only wax your hardwood floors if the floor is in good structural condition. Floors that have been treated with wood sealer, lacquer, varnish, shellac, or oil are best. In these cases, the wax can help boost the protective power of these materials.
On the other hand, chipped, discolored, or warped hardwood floors should be replaced or repaired before waxing.
Warning
Never wax urethane-finished floors or floors labeled "no wax" since these already have a protective coating.
How To Choose the Best Floor Wax
There are many floor waxes on the market to choose from, so how do you pick the best wax? We'll help you know what to look for when buying floor wax.
---
How Many Coats of Wax Should You Put on a Floor?
The wax you buy will state how many coats are required. But in general, for solid paste wax, apply one coat for finished wood or two coats for unfinished wood.
If you've opted for a liquid wax, use two coats minimum. Since the consistency is thin, you'll usually notice you need extra coats.
FAQs
---
Thank You For Your Feedback!
Thank You For Your Feedback!